Reddit user ducky_67 posted a video showing the result of his six years of work. This is a project in Minecraft, a recreation of the Hogwarts school of magic from Harry Potter.
The location combines many familiar locations from the film, including a hall with floating candles (torches are now used instead of torches), a garden outside Hagrid's cabin, and a Quidditch playing field.
It is worth noting that the work is not yet done. For example, ducky_67 is now working on a secret room, which is already partially completed. Also, the fan promises to recreate the village of Hogsmeade, located near Hogwarts.
The work of ducky_67 "blew up" Reddit in just a few days, reached the top and received more than ten thousand likes.
"This is a beautiful work of art. This really brings me back to LEGO games. Everything is so recognizable"— Mr_Mouse-.
"This is great. You are really very committed to your work."WilliamTM.
"Great construction, great presentation, great job! Thanks for sharing with us"– Foolish_healthy.
"Everything has been recreated so accurately that I was pierced by both nostalgia and a desire that I could never go there"– less frictionless.
"You are a true legend"— The-Geek100.
The author is not yet ready to make public the world he has created, but promises to do so as soon as the work is fully completed.
As a reminder, we previously reported on other fans turning Minecraft into a full-fledged Harry Potter game. 🖱 Logitech decided to leave Russia completely
Source: VG Times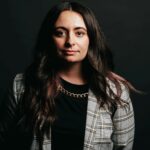 Barbara Dickson is a seasoned writer for "Social Bites". She keeps readers informed on the latest news and trends, providing in-depth coverage and analysis on a variety of topics.