New rumors have surfaced on the network regarding the future game Resident Evil 9. Although it has not yet been announced, there is a chance that a new part will be released. Capcom finally released Resident Evil Village also announced a remake Resident Evil 4.
The rumor comes from an anonymous source, so it's possible it's just fiction. However, it looks huge. Here are the details as of now:
The game's working title is Resident Evil Apocalypse.
The scene will be a ghost town and the list of locations will include a small town and the surrounding area. There is also a large forest to get lost in, campsites and caves.
The area is inhabited by enemies who can disguise themselves as friendly NPCs, they are called "Wendigos". They can take on the appearance of other characters if the original has died without the player seeing it. They will have rotting bodies.
One of the bosses will be the Barghest, who looks like a giant black dog, and the main antagonist will be a woman named Gleistig.
Among the game mechanics is noted the ability to break doors, create barricades and use melee weapons, which are destroyed over time.
It's still hard to say if all of this is true, as there hasn't been an official announcement yet.💣 Trailer of Comic Con 2022's fourth "John Wick"
Source: VG Times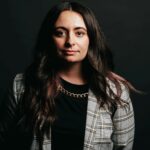 Barbara Dickson is a seasoned writer for "Social Bites". She keeps readers informed on the latest news and trends, providing in-depth coverage and analysis on a variety of topics.