A big fan of the Warhammer 40K universe nicknamed notramilopak on Reddit tried to imagine what a game based on his favorite franchise could have been if it had been made by the FromSoftware studio that created the Dark Souls trilogy. The enthusiast demonstrated his vision of the project on concept art.
According to the artist, the game could be a third-person soul-like action game about the Ultramarine armed with a huge knife and firearms. On art, the lover depicted a battle with the Tyranid warrior boss in the ruins of a certain castle. The author borrowed the interface directly from FromSoftware projects. Overall the game looks like a mixture Dark Souls and Warhammer 40,000: Space Marine.
Recently released the first party RPG development diary Warhammer 40,000: Rogue Trader. The game is being made for PC and consoles by domestic studio Owlcat Games, known for Pathfinder: Kingmaker and Wrath of the Righteous.🎁Free Hobo: Tough Life! In the new VGTimes draw, as promised, we will be giving away 5 copies of the Homeless Simulator!
Warhammer 40,000: Darktide can no longer be pre-ordered on Russian Steam
Single-player shooter Warhammer 40,000: Boltgun announced with Doom-esque gameplay and violence
Co-op shooter Warhammer 40,000: Darktide from the authors of Vermintide coming in September – trailer
Source: VG Times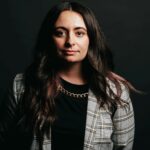 Barbara Dickson is a seasoned writer for "Social Bites". She keeps readers informed on the latest news and trends, providing in-depth coverage and analysis on a variety of topics.