Small Korean indie studio RYU Production has released a trailer for their debut project, codenamed Project RYU.
In the video, the authors demonstrated realistic graphics with high-resolution textures and advanced lighting. It was possible to create such a picture thanks to the Unreal Engine 5 engine on which the game was created.
Project RYU will be a first- and third-person single-player game set in Korea. You play as a female character.
No release date information yet. Since a team of six people is working on the game, the release may not happen anytime soon.
Showed earlier what it could look like STALKER, if it worked on Unreal Engine 5. Also, two new shooters with realistic graphics have been released on Steam.
Source: VG Times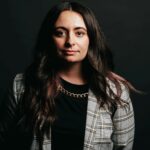 Barbara Dickson is a seasoned writer for "Social Bites". She keeps readers informed on the latest news and trends, providing in-depth coverage and analysis on a variety of topics.