Last week, indie developer devpachi launched a Kickstarter crowdfunding campaign for a samurai action-adventure titled Ronin path. He has already published the first gameplay footage videos.
The goal is to raise $15,000. It is noteworthy that the developer has already managed to get more than $24,000 from caring gamers. At the same time, there are still more than three weeks until the end of the campaign.
"This is an open world adventure game about a wandering samurai in search of his destiny. You play as a war survivor who has to take every job to earn a living. The game is set at the beginning of the Edo period in Japan, shortly after the country was ravaged by war. As you travel through the countryside, chaos unfolds as riotous soldiers form violent gangs that terrorize the villagers. It is in your power to restore peace to the valley."— that's how the developer describes his project.
The author promises blood and mutilation, survival elements (it will be possible to fish, hunt animals and collect mushrooms), a wide variety of equipment (hats, katanas and suits) and a well-developed combat system with many samurai techniques.
The developer mentions as sources of inspiration: Legend of Zelda: Breath of the Wild, Sekiro: Shadows die twice, demon slayer, Samurai Champloo, Ghost of Tsushima, as well as Akira Kurosawa movies and Studio Ghibli anime.
The release is scheduled for 2023. Ronin Trail is already on the wish list on Steam.
All screenshots from Ronin Trail can be viewed here.
❤️ Gosling as Ken from Barbie
Source: VG Times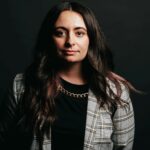 Barbara Dickson is a seasoned writer for "Social Bites". She keeps readers informed on the latest news and trends, providing in-depth coverage and analysis on a variety of topics.