On November 17, a new game based on The Walking Dead was released on consoles – The Walking Dead: Destinies. The company responsible for the project was GameMill Entertainment, which had recently released a failed action game about King Kong. The new release also turned out to be a disaster: the game is already being ridiculed on every corner.
The reason was the deplorable quality. Players criticize the terrible gameplay, reminiscent of mobile projects, graphics that are 15 years out of date, static cutscenes and much more. At the same time, the price in stores is a significant $50 (4,420 rubles).
Some players suggested that GameMill initially did not intend to release a quality project, because it wanted to make money from a well-known franchise.
One Reddit user shared a selection of screenshots of the main characters' appearances. The message immediately became one of the top posts and received 41 thousand likes.
Network responses:
"I refuse to believe that The Walking Dead: Destinies is a real game. I'm convinced this is an elaborate prank by the developers, designed to test whether anyone is taking the game seriously."– user
"King Kong now looks like a AAA game."– user
"Gollum—->King Kong—->The Walking Dead—–>we still need one of the Four Horsemen of 2023"– user
"They look like someone described the characters' appearance on the phone."– Reddit user nicknamed Maowser515.
"Imagine having the courage to release something like that in 2023."– YouTube user @bigtoast4192.
"If Rick can take THAT amount of buckshot to his head, he deserves to be a leader…" – YouTube user @TheDroneGeek.
"It feels like this game was made for a bet. It's like they took all the emotion out of a very emotional scene."– YouTube user @StarryRuins.
About exit reactions We wrote about Skull Island: Rise of Kong here.
🤬 Xbox fans boycott the 'gaming Oscars' The Game Awards
Source: VG Times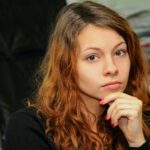 Christina Moncayo is a contributing writer for "Social Bites". Her focus is on the gaming industry and she provides in-depth coverage of the latest news and trends in the world of gaming.