The release will take place tomorrow, September 21st PAYDAY 3 is a game about cooperative bank robberies. We have already gotten acquainted with the game and now we are ready to share our first opinion about the project to answer the question: is it worth switching from PAYDAY 2 for the third part. Or maybe ignore the hype altogether?
What's new?
In the recent beta there was one small map available, which was shown to us in July. It's easy to complete on your own even on maximum difficulty, which was a bit surprising.
New mini-games have appeared. Now every employee can pick locks; no special skills are required for this. To open it faster, you must press the action button in time. Updated windows are opened not by hacking with a master key, but with the help of a cutter. You can perform all these actions without wearing a face mask, allowing you to remain incognito for longer. It is true that you cannot climb through the window unnoticed.
New locations are divided into 3 sectors:
Public space – without a mask you can move around and explore the area, but you will be attacked if security forces notice an illegal action;
Private terrain — cameras, security and some staff responding to players. If you are discovered, you will be taken back to a safe area and politely asked not to repeat this. There are no restrictions on such an action, which simply wastes your time. If you're playing in co-op, you can safely remove observant guards this way;
Protected area – just like in PAYDAY 2, if you are discovered here, they will try to eliminate you immediately, and all players will automatically put on masks.
Now highlighted enemies are not visible across the entire map, which adds realism but doesn't help at all with passing the level. A replacement for this is micro cameras that can be installed in a room or on guards to track their movements.
Skill system
The skill tree has been completely redesigned. These are now linear and clear improvements, where you choose a class that suits you, with each level unlocking new benefits. Just like in the last part, you can reset your skills at any time for free and choose a different combination. You can gain a maximum of 21 skill points when you reach level 100.
What does stealth feel like?
Artificial intelligence has become noticeably better. Now if you make a noise by running quickly or dropping something, the guards will change their patrol zones. One of the important changes is that you only have a few seconds to respond to the deceased's radio. If you don't have time, wait for other guards to come check the situation.
At the same time, there is no arbitrariness at all. All cells are located in the same places and the guards follow the same route. As the difficulty increases, there are more patrols, but that's it.
Will PAYDAY 3 be able to surpass its predecessor?
Shooting, assault squads and hostages
Enemies react to every shot, but are in no hurry to die when you shoot them in the torso. An inexperienced player can waste an entire clip without beating an elite fighter, while another needs a few well-placed headshots. This is all retained from the second part, and it adds realism and value to precision shooting games. A shotgun blast will knock back most enemies on impact. During the battle, from scratches and damaged equipment you will immediately understand which of the enemies is injured – such an enemy must be killed. The same elite fighters remained, each with their own unique skills and method of elimination. This won't surprise PAYDAY 2 players, but it will add challenges for new users. At the same time, elite fighters have also become more casual: there are no unkillable enemies left.
The hostages have become more passive and do not feel important. If in PAYDAY 2 you had to shout at everyone, and while you shout someone might get up and try to run away, then here you only have to shout once to bring the whole room to its knees. After this, you can safely move the hostages to a corner, the models have lost their volume.
When you are first discovered, you will be asked to hand over the hostage to delay the attack. Furthermore, they can be used to cover yourself to avoid unnecessary damage.
Heist tempo and music
It seems that the developers started developing stealth, completely forgetting about the aggressive mode. If you fly straight into a bank, spend an extra 20 minutes opening all the locks. At this point, enemies will attack you in waves. After this, you still need to create conditions for the van you need to go out with.
You can't hide from bullets in a van; now it is an intangible object into which you have to throw bags of money. Stealth itself has become safer, you are punished less and less for inattention, which allows you to reduce the number of restarts.
And about the music
If you have listened to all the songs from PAYDAY 2, then you should not expect the same effect from the third part. When stealth passing, a rather boring composition plays, which changes adaptively while exploring the map.
So is it worth switching to "three rubles"?
Games like PAYDAY need to be played for many hours to reach a final verdict. But according to first impressions, the game has become more casual, forgiving of mistakes and turning a blind eye to many of the player's mistakes. At the same time, playing solo seems to be getting more difficult. So you don't physically have time at the bank to neutralize all the bags of money, which means you lose some of the payments.
Finally, the threequel won't immediately offer the same amount of content as the second part, meaning you'll have to wait a few years to at least compare to PAYDAY 2's variation.
Had the game been distributed as a free-to-play model, with cosmetics and a battle pass, the project could have had a chance from the start. Now we are offered to invest $ 80 in a raw product, while all the working and proven mechanisms are in the game, which many already have in their collections.
Source: VG Times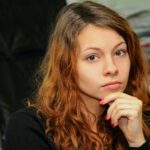 Christina Moncayo is a contributing writer for "Social Bites". Her focus is on the gaming industry and she provides in-depth coverage of the latest news and trends in the world of gaming.