The release took place exactly 10 years ago (September 17, 2013). GTA 5, one of the best-selling games in history (circulation greater than 185 million copies). Now many gamers congratulate her on her tenth anniversary and remember the stories about their meeting with her.
"I can't believe I was 12 years old when GTA 5 came out and now I'm 22 years old. Congratulations on your 10th anniversary guys"-Enes163G.
"When GTA 5 first came out, I couldn't even buy it without borrowing money because I was so young. Now I have a job and can buy GTA 6 with my own money when it comes out. It's crazy to realize how much time has passed."— Ifarthertz.
"Hello everyone, I would like to congratulate the legendary game GTA 5 on its tenth anniversary. I always wanted to play this game, I watched videos about it many times when I was 7 years old. It was the best childhood, thank you for creating this legend!" –Arthur.
"Happy 10th anniversary to GTA 5, one of the best games I've ever had the pleasure of playing. Still in the TOP 5 of most purchased games per month. She will never die

»– Tuna.
"It's strange how the 10th anniversary of GTA 5 can evoke so many emotions in me. When it came out, I was 9 years old and in 4th grade, and I couldn't care less about anything. Now I'm 19, a sophomore in college and living alone."– BraxPlaysGames_YT.
"I haven't played GTA 5 in ten years. I joined in 2018, but every time it keeps pulling me back. Grateful for all those memories and so many friends. Congratulations, GTA 5, and thank you!" -Damn Tigger
"Happy birthday, GTA 5! I started playing this game when I was 10 years old, and now I'm 20. I haven't played it in a long time, but I have great memories of playing it."– omogonix.
"Happy birthday, GTA 5! Thank you Rockstar Games for the best game ever. But we still need GTA 6…" — nick_opps.
"That feeling when your birthday coincides with the release of GTA 5. Happy tenth birthday."-KevinxD3.
"GTA 5 is 10 years old today. I was in high school when it came out. I've played it on Xbox 360, Xbox One, PS3, PS4, PS5, and Xbox Series S, and new content continues to be released weekly. It's certainly been milked like no other, but it's still the best single-player game in history

»-Austin.
Also write in the comments how you got to know the game, what impressions it left on you and what you remember most about it.
In honor of GTA Online's tenth anniversary, gamers have access to various rewards and discounts on products. Specifically, gamers can get the classic Michael, Trevor and Franklin costumes, weapon skins (Employee of the Month for Micro SMG, Suede Bucks for Carbine and Uncle T), as well as a selection of snacks, ammo and body armor. Additionally, GTA+ subscribers can pick up the Bravado Hotring Hellfire for free.
GTA 5 is available on PC, PS3, PS4, PS5, Xbox 360, Xbox One and Xbox Series X/S. As for the sixth part, a large-scale leak occurred last year, revealing many details of the project.
🌺 Another fun farm simulator has been released with features from Stardew Valley and Animal Crossing: Fae Farm
Source: VG Times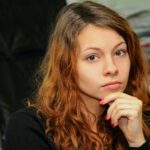 Christina Moncayo is a contributing writer for "Social Bites". Her focus is on the gaming industry and she provides in-depth coverage of the latest news and trends in the world of gaming.