Steam suddenly released Sonic Colors: Ultimate, a re-release of the 2010 game, which was originally released only on the Wii and NDS. We note that the PC version of the re-release was an EGS exclusive for over a year. Unfortunately, like other SEGA games, Sonic Colors: Ultimate cannot be purchased in Russia.
In the updated version, the developers have improved the graphics, increased the frame rate and introduced new content, including additional music tracks, Tails help function, which replaces the traditional mechanics of lives from the original game, allowing the fox to save Sonic from being in the fall abyss, the "Jade Ghost" power-up of Team Sonic Racing, which allows the hedgehog to pass through solid objects, opening up access to new places, as well as the Rival Rush mode, where you have to compete against Metal Sonic.
Earlier in Russia they made a gloomy game about Sonic.
The game is also available on Switch, PS4, Xbox One and Xbox Series X/S.🔥 He has no charisma
Source: VG Times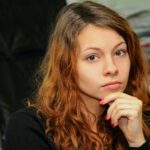 Christina Moncayo is a contributing writer for "Social Bites". Her focus is on the gaming industry and she provides in-depth coverage of the latest news and trends in the world of gaming.