Polish studio The Dust has posted two new screenshots of a dark role-playing action game The Inquisitor. In the images, the authors showed what the game looks like in its current development stage. At release the graphics will be better.
The game is based on the novels of the Polish writer Jacek Piekara. At the center of the story is the cruel inquisitor Mortimere Madderdine, who went to the rotten city of Königstein to investigate crimes and punish sinners. Thanks to his unique skills, the hero will track down and interrogate criminals and then pass judgment on them. The plot will be non-linear – the passage will take about 20 hours.
The project is scheduled for release in late 2023 for PC, PS5, and Xbox Series X/S.
Source: VG Times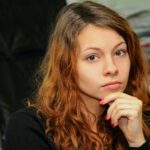 Christina Moncayo is a contributing writer for "Social Bites". Her focus is on the gaming industry and she provides in-depth coverage of the latest news and trends in the world of gaming.