Remake development Half-Life: Blue Shift based Black Mesa moves on. The project is known as Black Mesa: Blue Shift and will be released in chapters. The fourth chapter is reportedly due out on December 10.
In Black Mesa: Blue Shift, players relive the Black Mesa incident, but play as Barney Calhoun, Gordon Freeman's best friend. The first three chapters have been released so far.
In addition to new content, this version promises the following changes:
Bug fixes.
Gameplay improvements.
Improved graphics quality with new models and improved lighting.
Better quality animation.
Performance optimization.
Updated user interface and a host of new languages.
Note that Black Mesa: Blue Shift is technically a mod for Black Mesa, which was also created by fans from Russia.
Source: VG Times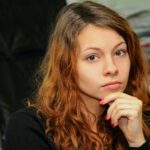 Christina Moncayo is a contributing writer for "Social Bites". Her focus is on the gaming industry and she provides in-depth coverage of the latest news and trends in the world of gaming.