although A Plague Tale: Requiem is a linear game, many are wondering if it is possible to get an alternate ending. Throughout the story, Amicia is regularly scolded for taking too many kills, which makes you wonder about the impact of the player's actions in the end. We have decided to dispel all doubts – there really is a secret ending. In this guide, we'll show you how to get it.
A Plague Story: Requiem Guides
A Plague Tale: Requiem walkthrough – how to find all the memories and solve puzzles (updated)
Beginner's guide A Plague Tale: Requiem – what difficulty to choose, what to upgrade, if it is possible to kill enemies
Where to find all the collectibles in A Plague Tale: Requiem: Flowers, Feathers and Memories
How to solve the Docks puzzle and set fire to resin coils in A Plague Tale: Requiem
How to solve the windmill puzzle in A Plague Tale: Requiem and get the old bracer
Where to find all the golden (secret) chests and locked workbenches in A Plague Tale: Requiem
How to unlock the secret ending in A Plague Tale: Requiem
No matter how hard the game tries to motivate you to do it without fatalities, the number of corpses doesn't affect the ending. We already wrote about it in the guide for beginners.
However, there is another alternative. There will be major spoilers ahead. Once for Hugo at the very end, Amicia has to shoot him with a slingshot. Only in this way will the rats calm down and stop harming people. If nothing is done for 2 minutes, a cutscene will start, in which Luka will shoot instead of the girl.
In the future, when Amicia discusses the young alchemist with Sophia, she will say that Luka will not come, because the heroine still cannot forgive him. The man has to travel and actively study. In the headend, Luka will also receive new knowledge, but he will not have any conflict with Amicia.
Other guides
Source: VG Times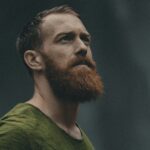 James Sean is a writer for "Social Bites". He covers a wide range of topics, bringing the latest news and developments to his readers. With a keen sense of what's important and a passion for writing, James delivers unique and insightful articles that keep his readers informed and engaged.