The frequency and norms of irrigation of cucumber and tomato seedlings depend on the lighting and age of the plants. Scientist, agronomist and nursery owner Daniil Kostylev told this to the publication "Lenta.ru".
The candidate of agricultural sciences called for the abandonment of scheduled irrigation and explained why it is important to focus on lighting.
"The more light a plant receives, the more photosynthesis and transpiration occur and the more water is consumed. "In sunny weather, the water consumption for irrigation can be 10 liters per square meter two or three times a week, and on cloudy days irrigation is most likely not necessary at all."
An equally important factor, according to the expert, is the age and growth of plants. He recommended watering the greenhouse soil of young cucumber seedlings every three days, three to four liters per square meter, and tomatoes six to seven liters per square meter every five days. The scientist added that the frequency and rate of irrigation should be increased as the plants grow.
"In summer, watering already adult cucumber plants into the soil reaches five to six liters per square meter per day, tomatoes – 10-12 liters per square meter, once every two days," he said.
Kostylev explained that the difference in the frequency of irrigation of cucumbers and tomatoes is due to the root system of plants: superficial in cucumbers, deeper in tomatoes. Therefore, cucumbers are watered more often, but at lower rates.
Formerly socialbites.ca saidWhy do you use aspirin when growing tomatoes?

Source: Gazeta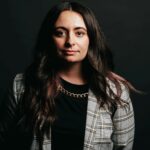 Barbara Dickson is a seasoned writer for "Social Bites". She keeps readers informed on the latest news and trends, providing in-depth coverage and analysis on a variety of topics.