Pablo Picasso's entire creative lifea constant struggle against the death of art". Awesome new temporary exhibition at Malaga Picasso Museum 'Echo of Picasso', It shows that the man from Malaga has won once again in his endeavor: the exhibition shows the genius of La Merced, with its obsessions and advanced creative solutions, He knew how to keep alive the eternal continuity of art, "In Picasso's terms, an endless chain punctuated by proper nouns, isms, inspirations and trends that serve a purpose greater than art itself."enabling others to see the inner meaning of things". So these days in the Buenavista Palace Picasso faces his colleagues, some of whom were born in 1992, 50 years after his death. Show.
The exhibition that opened its doors today and will continue On poster until March 2024, It is an inspiring cartography of contemporary art through. 85 works from 55 artists, abilities ranging from De Kooning, Basquiat, Bourgeois, Koons, Bacon and Kippenberger, Surnames that redefined modernity at the end of the 20th century are so new that Jameson Green or Thomas Houseago, those who are currently pursuing creativity. They are all components of that infinite continuity, that infinite drone that was one of Pablo Ruiz Picasso's greatest and most tireless agitators.
Eric Troncy, curator of the exhibition, recalls Roland Barthes' popular phrase describing 'Picasso's Echo': ""You go to the zoo not to see elephants and lions, but to see elephants and lions together in the same space." In other words, the exhibition he designed includes, in his own words: ""A poetic and wild journey" Elephants and lions play the leading role in the modern creation, which the Malaga-based artist supervised, inspired or was directly influenced by. Because Picasso's magnetic eyes not only managed to penetrate the viewer's mind, forever redefines the perspective on art and objects, but also almost all creators today. ""I'm not making this up, today's artists are obsessed with Picasso," says the curator. Marina Faust, one of the artists in the exhibition, summarizes this very well in the catalogue: "No matter what, sooner or later there is a Picasso manifestation in the life of every artist."
Eric Troncy admits in 'Picasso's Echo' that 'practically anything can fit'. "The truth is that I am obsessed with Picasso and I see Picasso everywhere, so this exhibition is a fantasy in itself. But I hope the visitor leaves the Picasso Museum Malaga "He shares this obsession with me." The commissioner accepted this. Some of the selected pieces show the direct influence of the author of 'Guernica', especially those by George Condo or Brian Calvin; others start from slightly more subtle, perhaps imperceptible, inspirations; There are also individual copies such as 'Picasso's Copy'. Cy Twombly The title isn't that strange. The temporary rooms of the Buenavista Palace host new, unheard conversations between works and artists who simply seek to transcend the sphere of influence to experience the spirit of a creator who cannot be repeated. In fact, the word 'impact' is not in the commissioner's dictionary: "That's not the point in this case. Because Picasso is indispensable for artists."
Let's not get too caught up in these curatorial issues, though. Because Pablo Picasso himself said: "When art critics meet, they talk about form, structure and meaning; "When artists get together, they talk about where you can buy cheap turpentine."
"Pleasure"
So, whatever the selection criteria, first of all 'Picasso's Echo' is dominated by what should always be important: emotion and surprise. "Actually, it is an exhibition about pleasure because "It is impossible not to be impressed by having a work by Picasso in front of you and a work by Bourgeois next to it." And then there is the discovery that we have creators who are reformulating the present of art and who are part of Picasso's echo. For example, Moves to consider reinterpretation of 'Korean Massacre' by Jameson Green and The 4-meter minotaur raised by Thomas Houseago scares and causes distress (Today's artists, who were invited to lend their works for inclusion in the exhibition, chose to create works specifically for dialogue with genius).
Almine Rech, co-chairman with Bernard Ruiz Picasso of the Almine and Bernard Ruiz Picasso Art Foundation, is right to join these conversations between an artist born in 1881 and his colleagues who did the same thing a hundred years later, assuring that: no one detects interference or different dialects: "This exhibition shows that although Picasso died fifty years ago, he is still alive and in the DNA of the 21st century, and that is extraordinary. It looks like their work was done the day before."
Source: Informacion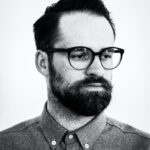 Brandon Hall is an author at "Social Bites". He is a cultural aficionado who writes about the latest news and developments in the world of art, literature, music, and more. With a passion for the arts and a deep understanding of cultural trends, Brandon provides engaging and thought-provoking articles that keep his readers informed and up-to-date on the latest happenings in the cultural world.