Aeroflot Group has completed an insurance agreement for 17 aircraft with Irish lessor SMBC Aviation Capital. This has been reported Web site air carrier.
According to Aeroflot, the lessors have suspended their claims against the Russian parties both under insurance policies issued by Russian insurance companies and under lease agreements with PJSC Aeroflot. It was announced that the ownership of the aircraft was transferred to the insurance company, Insurance Company NSK LLC, which paid the settlement amount.
September 14, CEO of Aeroflot group Sergei Alexandrovsky statedIt was stated that the company plans to complete negotiations on insurance agreements with foreign lessors for 61 foreign aircraft by the end of 2023.
March 14, 2022 Russian President Vladimir Putin signed the law On registration of rights to foreign aircraft leased from Russian companies.
According to the explanatory note, the amendments to the law aim to protect the fleet of foreign aircraft belonging to Russian companies, as well as to ensure the uninterrupted operation of civil aviation under sanctions.
The document also stipulates that the certification deadlines for technical transportation safety tools will be postponed from January 1, 2022 to December 31, 2023.
Previously Aeroflot reported About the restoration of the Leonardo reservation system.

Source: Gazeta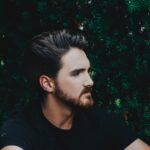 Ben Stock is a business analyst and writer for "Social Bites". He offers insightful articles on the latest business news and developments, providing readers with a comprehensive understanding of the business world.