There are only two characters that cross borders on the African island of Zanzibar, which was annexed to the Republic of Tanzania in 1964. One is Freddie Mercury, the other is Nobel Prize in Literature 2021, Abdulrazak Gurnah. Neither of them are particularly celebrated in these lands. The author was forced to flee his country after the 1962 coup against the Arab government and settled in London and later Canterbury; here he made a discreet and meticulous career in this institution before the award introduced him. in this case it is called postcolonial novel expressed in English. It's a rich and interesting contradiction in terms: describing the African ways of wandering peoples and portraying the disdain and incomprehension displayed by the metropolis. Gurnah went to Madrid to promote her novel 'The Deserter' (Salamandra).
Does winning the Nobel still give you the freedom as a writer that you have when you're only read by a devoted few?
If it had any impact, it attracted the attention of people who didn't know who I was and who read me and said: This guy knows what he's doing.
For some, global recognition paralyzes them into a sense of over-responsibility.
I was writing a novel when the award came, because that's what writers do, and one of the consequences of the award was not being able to write anything. Not because my mind resists it, but because everyone wants to invite me, interview me, arrange meetings and there is no point in fighting against it. So I told myself: "enjoy that moment as much as possible." Luckily, I've been back to that novel in the last six months, and the truth is, I don't feel any different. The work is the same: having an idea, working, feeling the anxiety, the uncertainty of whether I'm doing it right. The only thing left is that now they demand my opinion more in the media, but this is not new for me.
His native language is Swahili but his literary language is English. Who are you writing for, Europeans or Africans?
For those who want to read me. I don't have a reader in mind. I have read books by British, American, French, Russian, African and Arab authors, and I have never asked myself whether they were written for me. A Swahili-speaking or Muslim reader may discover aspects of my book that a Spaniard may not perceive. We read based on what we know. But that doesn't matter.
The African world of Zanzibar is not fully understood and written about as much as it deserves.
Compared to having lived in Great Britain for more than half a century, how well do your writings fit into the desire to capture Zanzibar's 18-year history?
Actually I do not know. This is a mysterious gift you receive as a writer. In my case, there are some issues that challenge me, and they mostly have to do with the world in which I grew up. But it's not because I'm trying to recreate it, it's more about how imagination or memory works, how we interpret the past. There is another reason why I returned there, and that is that that world, the Zanzibar world of Africa, is not one hundred percent understood and not written as much as it deserves.
Was there a specific moment when you said to yourself: I writer?
This is very difficult to say. It's hard to even say that I will be a writer. It sounds very brave. That's why I didn't tell anyone for a while because I didn't want them to laugh at me, and I preserved my honor by keeping silent. It was the stage where I sent my work to an editor or agent and got a no, or even a response. Moreover, when you manage to publish, it is just a book and you feel that it does not make you a writer. That's why you need a lot of time to be able to say this with confidence. And I don't know when I felt it. For years I was an academic who wrote, now I'm the opposite.
Things seem easier with Nobel on your side.
(Laughs) Yes, but it took me a long time to say that without feeling the rush of seeing myself as an exhibitionist.
Did he have to be away from his hometown to put everything black on white?
There are academics and critics who believe it is good to keep distance, but there are also many who write in depth without leaving their homeland. I think of the Irish Nobel Prize winner Seamus Heaney and, conversely, Nabokov or Conrad who were forced to abandon this idea, even changing their language. In my case, I didn't tell myself that I was away from home and would write about it; Rather, I said that being away gave me the drive to do it. I don't know if I would have become a writer if I hadn't left home.
European colonialism came with a moral rhetoric that they were just and clean and the natives were the opposite. But in reality no one could moralize
When he won the Nobel Prize, readers had a hard time finding him because, as a black writer of Arab origin, he was not exactly what one would expect from an African. Is it considered a good example of the continent's pluralism?
As I said before, this is one of the things that needs to be explained. I say Africa and I think of the Indian Ocean, which is the route by which Arabs and Indians came to Zanzibar in search of a trade route for centuries. It is the crossroads of cultures almost unknown to Europe.
In his novel 'The Deserter', it can be interpreted that the British metropolis is a (bad) example for colonized countries.
In reality, they were as corrupt as each other. But European colonialism came with a moral rhetoric that they were just and clean and the natives were the exact opposite. No one could give moral lessons.
One of the characters, Rashid, emigrates to England at a very young age and becomes a university professor there. How much did you convey your experiences to him?
The dates do not match. In the novel, Rashid left in the 50s and I left in the 60s, the experience is different because many things have changed. For example, decolonization or the Beatles. Great Britain was a different country in many respects, but its essence remained unchanged: the foreigner was greeted with the same hostility. My experience is there but it is not me.
As a writer, I don't encourage people to fix the world, even though I think it's a good thing for them to do so.
Rashid says that thanks to the English education he received, he realized that he had a feeling of inferiority towards African culture only when he came to England. Did this happen to you?
The English in the colonies belittled our knowledge, considering it worthless fairy tales. At that time, it was common for our culture to be underestimated. That was actually my experience. When I became a teacher, I tried to combine all the knowledge.
Can literature be a political weapon? You don't look like you used it that way.
I love writing about what I see and what catches my attention is injustice. My literature is political only to the extent that it exposes this injustice. I am more interested in humanizing the conflict and presenting data to better understand it. But in this case it is the reader's duty to say: This is intolerable and must be changed. There are writers who make writing a political gesture in itself, and I like that, but it's not my style.
Does this have anything to do with what you usually say: I only represent myself?
Definitely. I don't want to speak for anyone. As a writer, I don't encourage people to fix the world, even though I think it's a good thing for them to do so.
¿Behind Brexit Has life become much more complicated for British people of foreign origin?
Brexit used a rhetoric of division and, on my part, a kind of nostalgia for a non-progressive and deeply oppressive way of life that would be neither socially nor culturally irreversible.
Nostalgia for the old empire?
Yeah, I think so too. The other main reason was that politicians began to convince British citizens that their problems were mainly about employment or the economy, causing citizens to remember a past when foreigners were not taken into account. It is not something that is said openly, but the problem is solved through race.
And all this happened with a prime minister of Indian origin. Isn't this a crazy thing?
Yes, because he is the first to point out this hypocrisy and he does it in a very ugly way.
Source: Informacion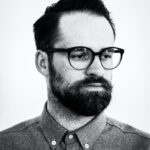 Brandon Hall is an author at "Social Bites". He is a cultural aficionado who writes about the latest news and developments in the world of art, literature, music, and more. With a passion for the arts and a deep understanding of cultural trends, Brandon provides engaging and thought-provoking articles that keep his readers informed and up-to-date on the latest happenings in the cultural world.