Conspiracy theorists have found evidence of time travel in a 1937 mural. It was created in the USA.
as he wrote Sun a group of people united in the network assures that they have seen a smartphone in the mural. The painting itself adorns the post office building in Springfield, Massachusetts. The fresco is by Umberto Romano. It depicted the arrival of English colonists on the territory of the future city around 1620.
On it stands the famous sailor and fur trader William Pynchon, surrounded by Indians. Probably, representatives of different civilizations have a trade exchange. But one of the locals sitting to Pynchon's right is holding a strange rectangular object at eye level. Conspiracy theorists believe that this is a modern smartphone.
However, art critic and writer Daniel Crown, who studied Romano's work, suggested that the Indian was holding an ordinary mirror in his hand. "Mirrors were often traded with settlers," the art historian explained.
Former visitors to The Met art museum started to build Theories about time travel as they see an image of a supposed iPhone smartphone in a 19th century painting.

Source: Gazeta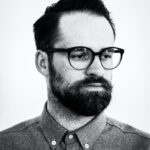 Brandon Hall is an author at "Social Bites". He is a cultural aficionado who writes about the latest news and developments in the world of art, literature, music, and more. With a passion for the arts and a deep understanding of cultural trends, Brandon provides engaging and thought-provoking articles that keep his readers informed and up-to-date on the latest happenings in the cultural world.