– Your "Medea" is a legend changer, because in the original story Medea herself was the root cause of evil, and in your case, on the contrary, she is trying to resist the terrible fate. The script of the film was written by Vasily Sigarev. How did you work with Sigarev's text and his vision of history?
– That's a very good question. Our movie is a real horror movie. And by the way, I think about why people watch horror right now. I also enjoy watching them as a spectator, and if I hear that my story frightens people, causes a very sharp emotional reaction, that's the best outcome for me.
As for Vasily Sigarev's private script, I believe this is one of his best screenplays, where the typical kind of overly shocking content is no longer present, for example Gaspard Noe or the early Darren Aronofsky. I think the time for such stories has passed. Our text and texture are closer to Stephen King's style, and Vasya himself is Russian Stephen King to me. The script of "Medea" is no longer a narrow writer's film, but a story designed for a wide audience, and the text immediately impressed me. It was really scary when I first read it. Although it is strange to be afraid of text on paper – even from someone you know well personally.
Of course, Medea is not a literal retelling of the myth, but our interpretation nonetheless. It was based on the Sigarev story engine, but told it in a new way in the intellectual horror genre.
closed
one hundred%
Frame from the movie "Medea" (2023)
Film company "25th Frame"
– There is a theory that fear as a genre helps a person recover from a personal or complex trauma because through the fear experienced and the increased tension that results in catharsis, the viewer provides an outlet for the inner tension. Considering that Medea is also a horror movie, would you like the feeling of fear experienced by the audience to have a healing effect? Or is it just an atmospheric experience like looking at David Lynch's paintings?
– Probably the latter, because the genre itself tells you to communicate with the audience through the atmosphere in the story. And this atmosphere of unknown, unpredictability are crucial ingredients. The presence of something inexplicable that could sneak into your house and you will no longer be in your usual safety – that's what we wanted and I think we've succeeded.
The original, more tragic ending of the movie was rewritten. Which ending is closer to you: the scarier or the one that went into the final version?
In fact, any script is written and rewritten for a long time, sometimes just a few minutes before filming begins. So this is a very common story. As for the specific change at the end with us – when Vasily showed me the original version, it was still scarier and more difficult there. We decided to change this to save the viewer.
"Children play an important role in the movie. How quickly did you manage to find an approach to them – and after this experience, did you have any professional secrets for working with such young players?
– In general, when working with players, I always have one approach – you must give them all your presence, all your love, all your attention. Especially when working with young artists who, due to their age, do not fully understand what cinema is like, they get tired more quickly.
But we were incredibly lucky with these twin boys Nikita and Kirill (smiling). It seems that they were created for this genre. They also have very gothic faces, little Max von Sydows.
closed
one hundred%
Frame from the movie "Medea" (2023)
Film company "25th Frame"
-Under the video post about you on YouTube, you sign as "the most unpredictable director of your generation". How much do you agree with this definition – and where did you get such a reputation?
– Probably those who signed me like this perceive me through my projects, especially the first ones. I always tried to mix different types, looking for a new form. By the way, yesterday, a friend of mine sent me the script for the movie "Everything is Everywhere and at the Same Time", and eventually such psychedelic stories are gaining traction.
— Yes, the Oscar awards in the major categories of the film academy signal a great demand for such stories. By the way, how did you find the movie?
– And I'm lucky, I haven't watched it yet and I will just watch. But I know these directors (Dan Kwan and Daniel Scheinert – socialbites.ca) is based on the films "Swiss Army Man". When you watch such a film for the first time, you realize how bold and original it is, and this approach is very close to me. At the time it seemed like it would only attract attention at international film festivals, but now it turns out that everyone needs it.
– Your first feature film – the movie "Nirvana" – produced by Sergei Selyanov, introduced to you by Alexei Balabanov. What is the main lesson you learned from working with Selyanov and how would you define a good producer for yourself?
– They no longer make people like Selyanov (laughing). This is an absolutely unique, honest and brilliant producer. And he's very decent too. You know, in the modern world, you write a message to a person and he or she replies within an hour or even the next day. Employment etc. it is clear that it is. But Sergei Selyanov, despite the fact that he is also a very busy person, and always answers you instantly. This also reveals his attitude towards the people he works with.
Yes, Sergei Mikhailovich helped me make Nirvana the way I wanted, but I had to convince him of it to gain his trust. And as a result, we had a unique synergy. I'm sure a real producer must be talented too. Therefore, I always say that Alexey Fedorchenko is my godfather, who makes all my short films, and Sergey Selyanov at full meters. my two angelssmiling).
– In the theme of your short films. You have a very unusual work – "Atlantic" from the "Experiment5ive" almanac. This is the story of a man obsessed with his desire to save other people. More specifically, about the radio operator who receives an SOS signal from the Titanic every six years. All the directors of the almanac were free to choose any subject, why did you choose that particular subject?
How well you asked! In The Atlantic the script was written by Olga Simonova (The wife of Igor Voloshin and starring in "Medea" – "socialbites.ca"), his idea. There was a really interesting concept for this brand, which brought together five independent directors, including Zvyagintsev, Buslov, Popogrebsky, Veledinsky and myself, and there was only one condition: shoot whatever you want, just have a black envelope inside. story. Olga has a lot of interesting ideas, but she was especially interested in the Titanic theme, she read a lot about it. And he brought the idea, and we recorded and filmed it together.
In general, I really like stories with unexpected twists, this kind of plot twists that take the viewer out of their usual perception. It's like in Alan Parker's Angel Heart: the hero searches for the murderer and realizes that he is the murderer.
closed
one hundred%
Frame from the movie "Medea" (2023)
Film company "25th Frame"
— When actors talk about directors, they often praise them for their ability to bring whole worlds together, because the director is responsible for how he finds the on-screen embodiment of the inanimate text. If we talk about the actors you work with and if there are international stars among them, what do you like and surprise the artists in your films as a director?
– There are actors who can bring much more to the embodied image and to the story itself than the author initially imagined. Although I always come up with a ready-made drawing of each role, and depending on the temperament of the actor, this can either suit him or knock him out of the saddle because I'm drawing a clear framework in which I work. But at the same time, I appreciate whether the artist's bringing his own interpretation helps to reveal not just the character of his role, but the wider and deeper the project as a whole.
That's why I love rehearsals – during rehearsals, the artists and I have a very special energy that you embody together.
– In front of you is the premiere of "Lord of the Wind", a true story about Fyodor Konyukhov, who toured the world in a hot air balloon. Are you more interested in working with such biographies or myths like Medea?
— I am equally interested in working with a variety of stories, genres and characters. After all, you are always studying the fate of a person who has a lot of soul. It's like a bottomless pit you've discovered.
On March 16, the horror drama Medea, written by Vasily Sigarev, was released in wide version. In an interview with socialbites.ca, the director of the film, Igor Voloshin, talked about how the myth of ancient Greece received a modern interpretation, and also reflected on the fantasy drama "Everything Everywhere", the leader of intellectual horror and the last Oscar ceremony. and In a Moment".

Source: Gazeta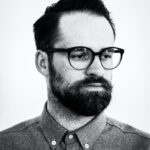 Brandon Hall is an author at "Social Bites". He is a cultural aficionado who writes about the latest news and developments in the world of art, literature, music, and more. With a passion for the arts and a deep understanding of cultural trends, Brandon provides engaging and thought-provoking articles that keep his readers informed and up-to-date on the latest happenings in the cultural world.