– How do you evaluate the idea of ​​the Madhouse series? What drew you to him?
— Just a slice of our life, made up of different people, habits, characters. In a closed space, several families meet, which is the main engine of this series. Each of the viewers will find something of their own in these characters – something that offends them, makes them laugh, disappoints, makes them fall in love.
– "Madhouse" – the second series of Evgeny Puzyrevsky. Do you have any preconceptions about the director's experience? How did you work with him?
— The question is difficult. It seemed to me that Zhenya did not immediately adapt to the presence of very good artists with his recommendations and analysis of what they were doing. I think he became a strong, good director with this series. It was interesting to see someone with little experience working on the characters in detail and professionally and trying to match us with their sense of humor. He succeeded. We had a great cameraman, a great camera crew. Overall the team was good, professional and interesting. We all took root for this project and put a piece of our heart into it – just like director Zhenya.
closed
one hundred%
"Friday!" Press service of the TV channel
– Where did the shooting take place?
— Next to Khimki. I don't remember the name of the village. The operating room was specially equipped for shooting, and we worked there for about three months. Very friendly landlords rented this house. They came often, experienced acting and directing successes with us, and rejoiced.
What else do you remember about the shoot?
– Firstly, partners you can only dream of. I worked with Alena Yakovleva, an actress with an incredible sense of humor and extreme talent. It was a pleasure working with partner Lenochka Simonova, who plays my wife. The boy Vlad, who plays the role of our son, is great. Now I can list everyone I have to meet on the field! We also had wonderful pets that also contributed to the piggy bank of success. And I think the series is doomed to success.
– Have you ever had problems with your neighbors like the characters in Madhouse? How were they resolved?
— The neighbors who have been doing repairs for eight years now on the lower and upper floors have just calmed down. I think now we need to create the "Repair" series. Russians are incredibly hardy people, we endure anything, we can overcome any adversity. I think that's what makes our country different, that we can get along. This was probably the basis for my character's behavior in the show.
– You graduated from the Novosibirsk State Theater School. Is education or charisma more important to an artist?
– Possibly the latter – but I get along easier calling it a talent. It does not manifest itself within the walls of the theater school, it develops. A talented actor can be contagious – that is, interesting to a large number of people. Infectious is the first seed from which a sprout called "talent" emerges.
When it comes to teaching the craft of acting, it's probably entirely up to the teachers. Unfortunately, there are fewer professional teachers who will open up new names for the audience. Because it is within the walls of the school to guess who will later bring fame to Russian cinema or theater. And it seems to me that the form of education remained classical, it appeared in the traditions of Stanislavsky and Nemirovich-Danchenko.
closed
one hundred%
"Friday!" Press service of the TV channel
– Why do you think the pedagogical layer of good masters has decreased?
– I don't know. I don't want to offend the acting teachers, but it seems to me that this profession used to be natural. And now not all experienced artists think they deserve to be teachers. Because it is the hardest job. Each course is five years of personal life that infuses students with spirit. For this reason, I always say to young players: "Come to your teachers who trained you. Just like visiting the institute. Thank them for giving you the opportunity to unleash that grain in you, to become famous, public, interesting, contagious, talented artists. It is necessary to protect teachers who can predict talents.
— What are the most notable changes in filmmaking over the last 20 years that you can choose from?
"Maintenance has come a long way. Starting with light and sound – and ending with camera work. There was an opportunity to shoot artists in a deeper and more interesting way. Due to the progress and renewal of the technical park, the cinema has become more dynamic in many ways. If you have a smartphone, you can make a good movie yourself.
— In 2021, you played Colonel Prokopenko in Major Grom: The Plague Doctor. What do you think about domestic superhero cinema? Can it compete with Western?
– It seems to me that not only can, but also already competing. Because Grom was bought by a big platform. You have to be a valuable item to ride on. "Major Grom" did his job. Soon I will start shooting with great pleasure on the second "Thunder" – somewhere in April. The team got a lot of attention. For me, this is not the first shooting experience of a blockbuster action movie. Because I was lucky to get a role in Night Watch and to be a pioneer of this genre of cinema in Russia with the team. If we talk about the main character of "Major Grom", then after our beloved Seryozha Bodrov we had a definite failure in search of our today's hero. That's why Major Grom gathered a lot of audience around him as a movie character. I didn't know that there are so many young people in our country who love the comic book genre.
How do you think this movie affected young people?
– It instills the necessary qualities that make boys braver, and girls – real women who want to love, fight evil. To me, this product is Russia's pride and proof that we can make films not just as good as the Americans, but on par with them, and sometimes even ahead. The main difference between Russian cinema and American cinema is that we talk more deeply about a person, about his purpose in life. That's the value of our mindset – we put our heart and soul into everything.
– The preview of the tape was released recently – have you watched it? How can you comment?
— Yes, I saw him. I judge it according to my daughters and they are in love with this project. And when they cry in the hall, for me it is an important assessment of what they see. The guys who created Thunder are on the right track.
closed
one hundred%
"Friday!" Press service of the TV channel
— Do you have favorite actors from the new generation, represented by Tikhon Zhiznevsky, Yura Borisov, Denis Vlasenko and others?
– Tikhon Zhiznevsky, in my opinion, the brightest player of the last few years and has an incredible talent. They don't have that much experience, but what they do in the frame deserves respect and admiration. I'm just afraid of offending others. I meet talented guys. But here the so-called "selfie generation" did its job, which gave everyone the opportunity to achieve their little success on social networks.
What's wrong with social media promotion?
– The concept of fame, promotion is breaking down a bit. Still, you have to go through a difficult road to earn the popularity and love of the audience as you deserve. Here's your chance to become famous by uploading a photo of what you ate for breakfast and lunch. It seems to me that now the desire for success has also become prominent in the behavior of young people in the cinema and theater. But to achieve success, you just need to drive. Here is Tikhon – he is a plowman. Real, sincere. And so he has a great future. This is my idea.
– You are a very popular artist. Do you have time to rest? How do you prefer to spend?
– I am the most boring dad in the world because there is no time. They let me get some sleep when I'm home with the kids. Communication with children invigorates, makes life much more fun, colorful and interesting. The friends that surround me are also saving me with their communication, giving me a new task. Therefore, I am happy to have the opportunity to work in theater and cinema, as well as with my friends, my children, my family.
– From December 1, 2022, a fan card is required to participate in matches of the Russian Football Championship between RPL teams. A year ago, you said you wouldn't be applying for a Fan ID for now. How will you answer this question today? Are you planning to go to the matches?
— I just wanted to understand what caused the desire to promote Fan ID. Until you hear this. I'll do it too. It's not important. Why should I suffer because of Fan ID without seeing how my beloved Spartak plays? There is nothing you can do, you have to.
– What do you think will help Spartak catch Zenit in the second half of the Premier League season?
"I think he will surpass it. Everything you need for this is there. It seems to me that this season the team is more concentrated than in the past – then you remember what place we took. Therefore, the desire of men to become champions is 170% out of 100, what else is an obstacle They have the largest fan base, going off the scale for 20-25 million people, other clubs do not have this. Spartak's mystery, mysticism, that's why so many people love him in our country and abroad. In "Spartacus" is a part of the spirit of the Russian mentality "There's a part, people. Therefore, this team is very popular, loved. Zenit is a great, strong team, but Spartak is better.
On February 17 TV channel "Friday!" The comedy movie "Madhouse", in which five families deceived by a real estate agent, will agree under one roof, begins. The main roles were played by Dmitry Lysenkov, Alexei Maklakov, Anfisa Chernykh, Roman Kurtsyn, Alena Yakovleva, Anna Kotova-Derabina and others. Making a warm statement about his colleagues in the series in an interview with socialbites.ca, Maklakov touched on his acting education, evaluated the level of superhero cinema in Russia and revealed his position on the design of Fan ID.

Source: Gazeta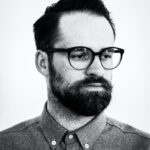 Brandon Hall is an author at "Social Bites". He is a cultural aficionado who writes about the latest news and developments in the world of art, literature, music, and more. With a passion for the arts and a deep understanding of cultural trends, Brandon provides engaging and thought-provoking articles that keep his readers informed and up-to-date on the latest happenings in the cultural world.