most have to quarantine, Valencia Community Museums Consortium Call launched in April 2020 #CMCVaCasa Online Culture as a formula to support contemporary creativity in times of pandemic. Then they got More than 800 cultural suggestions in digital format and chose a hundred. then on a budget 100,000 €every project taken 1,000 euros your help
This yearValencia Community Museums Consortium decided undo this attemptwhat a great response and Doubled his bet with a budget of 200,000 eurosto be redistributed among one hundred projects Each of those elected in the Valencian Community gets it this time 2,000 Euros of assistance.
"It's about demonstrating the visual culture of digital accesswith the ability to be transmitted online", director of the Consortium and Center del Carme, Alicante José Luis PerezPont"At the time of the shutdown, a reminder that there is a formula to bring the culture closer to users because there is no other way", but "the response was so good that it seemed to us that This was a path we should continue to support. to provide visibility and disseminate audiovisual artistic creation".
Nearly a thousand projects received from their creators in 2020 Alicante, Castellon and Valencia were reason enough to re-light the search, but also "quality of projects and diversity of languages"highlights Pérez Pont. Among them were video dance pieces selected from the province of Alicante. Asun Noales and Suica Movies (Ritual) Y Carlos Penalty (When the cells turn up the volume), retrofuturist drawings Lorraine Amoros (cosmic exile), virtual scenarios Mercedes Muela Ripoll (home industries) or collages Monica Jover (Learning).
"We've been able to plan the budget ahead of time this year and we'll see if we can sustain that over the next few years," said the director of the Museum Consortium. "enables us to channel digital artistic offeringsrepresents another key and opportunity for the development of the industry. bringing contemporary culture closer to society and to support artistic, creative and intellectual activities".
Deadlines and requirements
Deadline for submission of proposals (in digital format via application available at www.consorcimuseus.gva.es) ends on February 15 selected works will be exhibited through the Consortium's digital media – the web and social networks – and It will lead to a group exhibition at the Center del Carme From Valencia next summer.
The call is open to everyone. arts, research and thought professionals Gallery projects born or residing in the Community of Valencia and developing their work in the field of visual arts broadly (theory and practice) in the autonomous region.
They can apply to both calls. new and pre-existing projectscoming from the theory and practice of visual arts, the necessity of being accessible from digital platformsand only one offer can be submitted per applicant.
The following points will be considered in the selection of bids. innovative character, ability to experience languages ​​and discourses, quality and relevance contribution to the dissemination of the project and the Valencian creative scene.
jury
The jury responsible for the selection of the projects will be chaired by the General Director of Culture and Heritage and the President of the CMCV Scientific-Artistic Commission. Carmen Amoragaand professionals from different fields of contemporary creativity: visual artists Cristina GhettiVisual artist recommended by AVVAC, Artistes Visuals de València, Alacant i Castelló; Luisa Pastor MirambellFine Arts Ph.D. and cultural manager, AVCA, with the recommendation of the Valencian Art Critics Association; Alejandra BuenoVisual artist recommended by MAV, Women in Visual Arts; angel martinezPresident of the Valencian Community Designers Association (ADCV); Virginia Murcia Garciaart director, designer and researcher, with the recommendation of APIV, Valencian Association of Illustration Professionals and Jose Luis Perez Pont.
Source: Informacion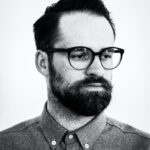 Brandon Hall is an author at "Social Bites". He is a cultural aficionado who writes about the latest news and developments in the world of art, literature, music, and more. With a passion for the arts and a deep understanding of cultural trends, Brandon provides engaging and thought-provoking articles that keep his readers informed and up-to-date on the latest happenings in the cultural world.