Alicante Cultural Institute Juan Gil-Albert will present a new cycle session tomorrow Thursday Explore and discover them, this time around the figure Juan Vilanova and PieraHe is considered one of the naturalists who laid the foundations of prehistory, geology and paleontology in Spain in the second half of the 19th century.
The talk will take place at Casa Bardín at 19:00 and Salvador OrdonezProfessor of Petrology and Geochemistry; daniel belmonteHe graduated from the Department of History and Ana Satorre, Crevillent City Council Cultural Technician. These experts will describe the work carried out by Vilanova y Piera. Southern districts of Alicante and at the end of the conference, they will give an audio-visual presentation on the career and work of the outstanding Valencian scientist.
geologist and paleontologist Juan Vilanova and Piera (1821-1893) it was Professor of Paleontology at the University of Madrid, Member of the Spanish Society of Natural History and the Royal Academy of Exact, Physical and Natural Sciences. His main contributions are Defense of the originality of Altamira paintings wave existence of the bronze age. This last hypothesis has been confirmed by research carried out in different Alicante deposits such as the following. Les Llometes de Alcoi or La Serreta la Vella de Monovar.
Salvador Ordonez PhD in Geological Sciences From the Complutense University in Madrid, with a long academic career behind it, he is currently an honorary collaborator of the Department of Earth Sciences and Environment at the University of Alicante and is investigating the travertine deposits in the region. Murcia Mule Baths AreaFerrous beds in the Aguas de Busot Region and spherical concretes in the Crevillente region.
Daniel Belmonte History degree from UA and at MARQ, where he was part of several research and museum projects at the Tossal de Manises and Illeta dels Banyets sites. In recent years his activity has focused on the recovery of the first human settlement south of Alicante, as well as the work of Jiménez de Cisneros in the southern areas of Alicante.
Finally, Ana Satorre, Director of the Municipal House of Culture "José Candela Lledó" and the Municipal Public Library of Crevillente "Enric Valor", which it has combined under the direction of the Municipal Cultural Association and the Municipal Ethnographic Council.
New YouTube channel
To facilitate access to more viewers, both live and recorded, IAC has started broadcasting all its activities on YouTube. The channel is offered under the name of the Cultural Institute of Alicante Juan Gil-Albert @institutoalicantinodecultu4107.
Source: Informacion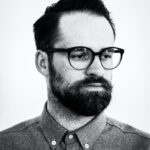 Brandon Hall is an author at "Social Bites". He is a cultural aficionado who writes about the latest news and developments in the world of art, literature, music, and more. With a passion for the arts and a deep understanding of cultural trends, Brandon provides engaging and thought-provoking articles that keep his readers informed and up-to-date on the latest happenings in the cultural world.