Japanese author Haruki Murakami will publish it on April 13. Japan first novel in six years, is still untitled, as announced by its publisher, Shinchosha, in a statement Wednesday. The publisher said the new book will be 1,200 pages and will be priced at 2,970 yen (about 21 euros), but did not provide further details on the title, cover or plot, showing a blank book in the ad.
This is the author's first novel in six years after publishing 'Killing Commendatore' ('The Commander's Death') in 2017, and the first to be published simultaneously in paper and electronic format. April 13 will be released in Japan, but the release date in other countries is still unknown.
Born in Kyoto (Western Japan), 74-year-old Murakami made his literary debut with the novel 'Listen to the song of the wind' ('Listen to the song of the wind', 1979) and is known for works such as 'Norwegian wood' (Tokio). blues', 1987), 'Kafka on the Shore' ('Kafka on the Shore', 2002) or most recently '1Q84' (2010) and 'Men without Women' ('Men without Women', 2014). His works have been translated into more than 50 languages, and his career has become famous. Numerous awardsamong them Noma, Tanizaki, Hans Christian Andersen, Franz Kafka or the Jerusalem Prize.
Source: Informacion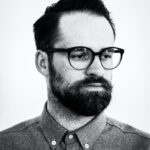 Brandon Hall is an author at "Social Bites". He is a cultural aficionado who writes about the latest news and developments in the world of art, literature, music, and more. With a passion for the arts and a deep understanding of cultural trends, Brandon provides engaging and thought-provoking articles that keep his readers informed and up-to-date on the latest happenings in the cultural world.