People's Artist of Russia Conductor Valery Gergiev at the opening of the New Year's Music Festival in the Science and Art Park of the Sirius Cultural Center in Sochi spoke On the preservation of Russian cultural heritage. His words were quoted by mk.ru.
He announced the performance of pieces from Pyotr Tchaikovsky's The Nutcracker and Sergei Rachmaninov's Second Symphony. "We played in many regions of Japan, America, Europe and Russia. Sergei Rachmaninov's Second Symphony will be performed. We are entering the Rachmaninoff Year. Saving our "Nutcracker" treasure is important. Rachmaninov's Second Symphony is also our treasure."
Gergiev also reported on how the Mariinsky Theater is preparing for the Year of Rachmaninoff. "Almost all the music composed by Sergei Vasilievich will be performed. He will make noise in his homeland in Veliky Novgorod, his estate in Ivanovka, Tambov region. We think of Votkinsk, we know of Klin, that most of the important premieres of Tchaikovsky's works are held in St. We remember that it was made in St. Petersburg. Pyotr Ilyich saw Igor Stravinsky for the first time in the corridors of the Mariinsky Theater towards the end of his life, "the conductor said, adding that there are hundreds of such stories in the cultural institution.
Yield was dedicated 150th anniversary of the composer's birth, which will be celebrated in 2023.

Source: Gazeta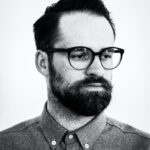 Brandon Hall is an author at "Social Bites". He is a cultural aficionado who writes about the latest news and developments in the world of art, literature, music, and more. With a passion for the arts and a deep understanding of cultural trends, Brandon provides engaging and thought-provoking articles that keep his readers informed and up-to-date on the latest happenings in the cultural world.