interesting and various suggestions what happened at the weekend in different scenarios of the province.
Patricia Guerrero's flamenco language
Considered one of the best contemporary bailaora, this National Dance Award 2021, among many other artistic recognitions. Patricia Guerrero (Granada, 1990) arrived in Alicante on Friday with her show. endless processTo close the Mediterranean Flamenco Festival.
will accompany him on stage. Mediterranean Foundation by guitarist daniel moron, a reference to the current flamenco scene for his instrument; her voice Sergio El Colorao and percussion Augustine DiaseraAccompanying Bailaora in all his offerings, contributing to his wisdom, musical and rhythmic technique.
the dancer comes Mediterranean Flamenco Festival with your project endless process, where he immerses himself in the process of life, with repetitive cycles and patterns to start from one point and begin again. The feature of this offer is direct approach, very musical and dance, in which more contemporary flamenco shown at the top.
Guerrero started the world of dance at a very early age and has since considered flamenco his language. Bailaora forms the public part of a constructed dance and deconstructs with every move. He also incorporates new forms and aesthetics from the most traditional flamenco into his contemporary dance, without neglecting the purest side of this art.
During her artistic career she has worked with flamenco artists such as: Mario Maya, Rubén Olmo and Arcángel, in addition to acting twice for filmmaker Carlos Saura. He premiered his show in 2016 Cathedralelevating him as an artist and continuing Utopiawhich led him to Dystopia, where it premiered at the Biennale de Flamenco de Sevilla in September 2018.
Mediterranean Alicante Foundation. Friday, 20:30 30 Euros
Maduixa "I will migrate". women's fight
As a way of expressing the dialogue between dance, gesture and balance, the use of stilts on which they performed their dance with beauty and tremendous skill became one of the hallmarks of the Maduixa company's performances.
He arrives in Alcoy on Friday. i will migrateA show where the company tackles the struggle of strong, brave and resilient women. Four artists and four women those who walk in a world full of barriers, boundaries, and prejudices. Women who have had to abandon their land, their roots, and see how their place of reception has rejected them.
Founded in 2004, Maduixa is for this meeting. Moritz Prize in 2021For the best premiere of Fira de Tàrrega and 2022 Feten Award, for the best serial Feten Nights.
Calderon Theater in Alcoy. Friday, 20 hours. 6 and 8 euros
Circus Night Valencia returns
with new date Valencia Circus Night Produced in Alicante Valencia Community Circus Professionals Association, under the coordination of Elena Ludwig and Rocío Abolafia and artistic direction of Rubén Río. It is their goal to provide visibility to artists and companies and to contribute to the spread of the circus. Claudia Gynther, Neus Bernad, Miguel Barreto, Noemí Burgos, Laura Zamora, Guillem Fluixà (pictured), Rosa Schmid and Nicoló Marzoli are the participating artists.
Arniches Theater Alicante. Saturday, 19:30 4€ and 10€
"Fabulous bar". word and love
After success in literature and cinema, Robert Santiago Bet on the theater with this comedy directed by Alejandro Arestegui, where four lost souls embark on a passionate journey, every word becomes a thrown weapon and the power of language envelops everything. And in a poetic comedy tone that will make the audience laugh at itself.
House of Culture El Campello. Sunday, 19:00 €5
Source: Informacion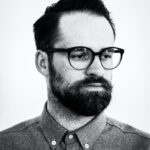 Brandon Hall is an author at "Social Bites". He is a cultural aficionado who writes about the latest news and developments in the world of art, literature, music, and more. With a passion for the arts and a deep understanding of cultural trends, Brandon provides engaging and thought-provoking articles that keep his readers informed and up-to-date on the latest happenings in the cultural world.