Germany could lose its entire industrial system due to the energy crisis. British magazine writes about it Economist.
The magazine's critic believes that in recent years German industry has relied on cheap Russian energy because of the possibility of selling its products on Chinese markets. According to the author, due to the sanctions and recession of the Chinese economy, Germany is facing a test of the industrial system. The journalist is confident that German production is in danger of extinction.
"The situation looks 'toxic' to many organisations. Via global supply chains, this "poison" risks spreading to the rest of the industrialized world, which is heavily dependent on German manufacturers. The biggest problem of German industry was rising energy costs. For the next year, the price of electricity has already increased 15 times, and the price of gas ten times, "says the publication.
According to the newspaper, small businesses were most affected by the energy crisis. The Observer reports that nearly a quarter of organizations with less than a thousand employees cancel or reject production orders. The author paid special attention to bread production. The article shows that nearly ten thousand manufacturers faced difficulties like never before in post-war Germany.
"Even if flour, butter and sugar prices rise and bakers work hard, they still need electricity and gas to heat their ovens and run their kneaders. According to The Economist, the facility is extremely understaffed and tries to conserve energy, such as keeping the outlet ovens cold and baking all the loaves in the centre.
In addition, the author of the material writes that the industrial crisis, caused, among other things, by problems in the supply chain, further devastated these same chains. It was noted that German steel giant ArcelorMittal announced plans to close its two factories in northern Germany and send its employees on vacation, and Stickstoffwerke Piesteritz, Germany's largest ammonia and urea producer, closed its ammonia plants in Saxony-Anhalt.
"By showing how such movements spread across supply chains, the shutdown led to a shortage of AdBlue, a critical product to clean diesel truck engines and help connect Germany to overseas markets. Stefan Koots of the Kiel Institute said that "the economic avalanche is heading towards Germany." ". Soon, the global customers of German companies will feel the repercussions of this phenomenon, "the observer added.
Paolo Gentiloni, European Commissioner for Economic Affairs, can face with a recession due to record gas prices. He also suggested that the coming winter could be "one of the worst in Europe's history".

Source: Gazeta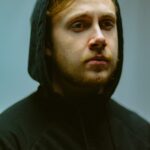 Jackson Ruhl is a tech and sci-fi expert, who writes for "Social Bites". He brings his readers the latest news and developments from the world of technology and science fiction.