The readers of the British newspaper The Guardian criticized the activities of British Foreign Secretary Liz Truss, who claimed to be the prime minister of the country, which was the subject of an article in the newspaper.
Gaby Hinsliffe, the author of the article, wrote in part that Truss was a stubborn and cautious politician, "an excellent negotiator and callous strategist" who immediately backed off his opinion when it was no longer profitable. According to the author, if there is no "political earthquake" Truss will most likely become the next British prime minister and could affect the fate of the kingdom and in the worst case do more damage than resignation. Boris Johnson. But now "there will be little room for maneuver," says Hinsliff.
Some readers of The Guardian have commented on the publication, expressing confidence that Truss will "do worse than Johnson" and that "Great Britain will be in even greater trouble". In their view, although the UK is already "on the verge of economic collapse", the country will be in "recession, high inflation, greater inequality and poverty", while the Conservative Party is making "an even more disturbing proposition to other citizens". The reins of government are in their hands."
Formerly Liz Truss named he sees himself as a rebel who wants to change the way Britain works.

Source: Gazeta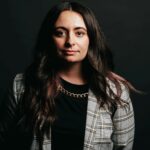 Barbara Dickson is a seasoned writer for "Social Bites". She keeps readers informed on the latest news and trends, providing in-depth coverage and analysis on a variety of topics.