Russian President Vladimir Putin wins Agency monitor, energy markets Bloomberg Javier Blas.
"Moscow milks its oil cash cow and makes hundreds of millions of dollars every day to finance it. occupation of Ukraine and buy internal support for the war. "When European sanctions on Russia's oil exports come into effect in November, governments in the region will face a tough choice as the energy crisis begins to bite consumers and businesses."
He predicts the cost of electricity for homes and businesses will rise sharply from October as rising oil revenues "allow Putin to sacrifice gas revenues and cut supply to Europe".
"Prices in the UK are likely to rise by possibly 75%, while in Germany some utilities have already warned that prices will rise by more than 100%," the publication said.
Blas believes that Russia has "successfully weaponized" its energy resources and that Western governments will have to spend billions of dollars either to subsidize household bills or to gain control of energy companies, as is already the case in France.
The energy crisis…
The article also cites data showing that Germany's basic electricity contract for the coming year has risen to a record high, nearly 10 times its pre-crisis level.
The first indicator of how Putin changed the situation with oil is oil production in Russia.
Last month, the country's production returned to pre-war levels, averaging 10.8 million barrels per day, just under the 11 million barrels produced in January. According to industry forecasts, oil production is slightly higher this month," Bloomberg said.
…and the EU's "self-sanctions"
The author of the material adds that Russia has found new buyers for one million barrels a day, and European refineries have stopped their purchases due to "self-sanctions".
"Most of this oil ends up in Asia, especially in India, but also in Turkey and other countries in the Middle East. And some of it is still in Europe, as buyers are still buying Russian oil before the official sanctions were imposed in early November. shows up.
Anyone who bet that oil production in Russia would continue to decline – myself included – was wrong, "confesses Blas.
The second indicator is the price of Russian oil. "Initially, Moscow had to sell crude oil grades at large discounts compared to other grades to attract buyers. In recent weeks, however, the Kremlin has regained its pricing power, taking advantage of the tight market.
Moscow is finding new commodity traders, often from the Middle East and Asia, willing to buy its oil and supply it to hungry markets, possibly financed with Russian money. While Brent oil hovers around $100 a barrel and Russia may offer smaller discounts, a lot of money is flowing into the Kremlin.
At least energy sanctions are not working right now."
A victory in the oil market means that Putin can afford to give up revenue by limiting gas sales to Europe, putting pressure on Berlin, Paris and London, which are preparing for sharp increases in retail energy prices and potential shortages that could lead to the allocation of that energy. winter, writes Blas.
Moscow makes so much money selling oil that it can afford to restrict crude supplies to Eastern European countries, as it did earlier this week.
The author also believes that the combination of cold weather, a sharp increase in electricity demand and a significant rise in prices this year could weaken Western support for Ukraine. "European politicians trying to stand out internationally by showing their support for Kiev may be less inclined to pay the domestic bills to avoid energy poverty among their constituencies.
In public, European governments are determined to shut down Russian energy. In particular, they must acknowledge the challenge that this position threatens to bring to their economy. Putin is winning the energy war; Let's hope the leverage isn't strong enough to persuade Western politicians to soften their stance in a real war," the Bloomberg columnist concluded.
Oil and gas revenues fall
In contrast, oil traders are more concerned about the pace of the global economic recovery, which directly impacts energy demand. According to Finam FG analyst Alexander Potavin, Southern European countries are trying to stockpile raw materials until the EU's ban on oil purchases from Russia comes into effect.
The portal writes that the redirection of Russian oil exports to the East has already affected the budget of the Russian Federation. elittrader.com. According to the Ministry of Finance, oil and gas revenues of the federal budget fell 22.5% year-on-year in July.
"A particularly impressive failure is observed in terms of the gas export tax, which is linked to the curtailment of gas supplies to Europe. Potavin said that in the face of a strong ruble, the ongoing "gas war" with Europe and the worsening situation in the world oil market, the dynamics of oil and gas revenues of the Russian budget will likely continue to deteriorate.
Russia is gaining in the gas and oil markets, which gives it the opportunity to deal with the impact of sanctions. Bloomberg columnist Javier Blas writes that an energy crisis in Europe will test the determination of Western governments to reduce their reliance on Russian oil and gas. He notes that according to the results of July, oil production in the Russian Federation has almost completely returned to the indicators that existed before the start of the special operation in Ukraine.

Source: Gazeta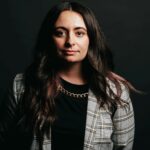 Barbara Dickson is a seasoned writer for "Social Bites". She keeps readers informed on the latest news and trends, providing in-depth coverage and analysis on a variety of topics.