Petr Fradkov, President of PJSC Promsvyazbank, St. Petersburg International Economic Forum, he said that the creation of an international system of reconciliation and clearing platforms in national currencies will restore chains of cooperation.
Speaking at the session "Transformation of cooperation chains: new opportunities and prospects", the chairman of the bank noted that the main problem in the transformation process of cooperation chains is that companies are resolved by banks.
According to Petr Fradkov, businesses can reach agreements among themselves despite the sanctions restrictions, but within the scope of these agreements, the settlements made by banks in different countries are under strict sanction control and regulation, which becomes a "bottleneck" for the industry.
"We will take a big step forward when we set up our own payment system, which is domestic but mainly international," Fradkov said of the industry's shifting cooperative chains.
He cited the 2014 sanctions as an example after the Bank of Russia started working on its own systems to calculate the NSPK, SPFS and other "necessary tools in current realities".
"Without these systems now, we would be living in a completely different reality, as all payments within the country would cease," said the PSB head.
Fradkov emphasized that the development of an international payment system with friendly countries, the development of platforms for exchanging payments in national currencies is a very important task in the context of restoring and organizing cooperative chains.
"Our current focus is on reconciliation and testing various options for conducting financial transactions," the bank president said.

Source: Gazeta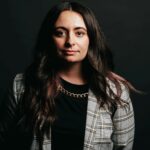 Barbara Dickson is a seasoned writer for "Social Bites". She keeps readers informed on the latest news and trends, providing in-depth coverage and analysis on a variety of topics.