Due to rising prices, 38% of Russians began to buy fresh greenhouse cucumbers and tomatoes less often, and 11% stopped doing so altogether. These are the results of a survey conducted by the Grodan company at the request of socialbites.ca.
According to the company, 9% of survey respondents started saving money on other products. The same number of Russians did not pay attention to the increase in prices of vegetables and tomatoes. 33% of survey respondents have noticed this but have yet to change their consumer habits.
One in two respondents believe that prices for cucumbers and tomatoes have increased significantly since the beginning of September, and one in five respondents said the price increase was small. Only 4% are sure that there is no change in the cost of vegetables, and the remaining 24% think that it is difficult to assess the situation because, in principle, they rarely buy greenhouse vegetables and do not pay attention to their cost.
More than half of those surveyed grew their own cucumbers and tomatoes this year. 36% do it all the time and 21% have tried becoming a gardener because of rising prices. 43% of those surveyed stated that they did not plant cucumbers or tomatoes because they did not have vegetable gardens.
Only 18% of Russians believe that it is impossible to grow delicious vegetables at home. 36% regularly harvest their own tomatoes and cucumbers, and another 46% believe it is possible, although they have no such experience themselves.
"The increase in prices of greenhouse vegetables usually begins closer to the winter months, but this year a number of factors have caused cucumber and tomato prices to increase earlier. The increase in fresh greenhouse vegetable prices has continued since the beginning of September. Firstly, there was the impact of the hot and dry summer, which did not have a very positive effect on the harvest. The company explained that general inflation and the increase in prices of various resources, especially gasoline, mineral fertilizers and other consumables, also played a role in this.
Third, labor has also become more expensive due to staff shortages, with farmers now competing fiercely for staff and increasing wages, Grodan added.
According to Rosstat, in the period 12-18 September 2023, the price of tomatoes increased by 8.4% and the price of cucumbers increased by 3.7%.
The survey was conducted among 1,347 people over the age of 18 across Russia on September 18-22, 2023.
Previously reportedHe said that the price of new crop potatoes in Russia has fallen sharply.

Source: Gazeta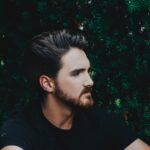 Ben Stock is a business analyst and writer for "Social Bites". He offers insightful articles on the latest business news and developments, providing readers with a comprehensive understanding of the business world.