An American court sentenced Mark Gitvay, former Vice Chairman of Novatek's Board of Directors, to seven years in prison for implementing a scheme to conceal revenue and submitting false documents to the US Internal Revenue Service. This has been reported Web site American Department of Justice.
The court said Jitway hid ownership and control of significant offshore assets from 2005 to 2015, failed to file tax returns and failed to pay taxes on millions of dollars in income.
Mark Gytvay has been working in Russia since 1995, was elected a member of the Board of Directors of Novatek in 2003, and has been deputy chairman of the company's board of directors since 2010. Jitvey received Russian citizenship in 2019.
Jitway was arrested in the US state of Florida in September 2021. This was because he hid information about his offshore assets and income and also avoided paying taxes. At the time of his arrest, he had more than $93 million in two bank accounts in Switzerland. Jitwei also declared his wife, a Russian citizen, as the real owner of the money.
Jitway, who will remain under the control of US law enforcement for three years after his release from prison, will also be fined $350,000 and pay $4 million in restitution to the state.
Former employee of the Russian Ministry of Defense prisoner He was sentenced to nine years for corruption.

Source: Gazeta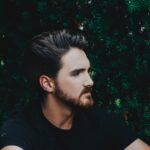 Ben Stock is a business analyst and writer for "Social Bites". He offers insightful articles on the latest business news and developments, providing readers with a comprehensive understanding of the business world.