Economist Denis Raksha said that after the Swedish company Essity withdrew from the Russian market, Russian citizens will not be left without toilet paper. He announced it on the air. radio "TVNZ".
After the sale of the Essity business, which also produces Zewa brand toilet paper, the factories will operate under the new management.
"Almost all foreign companies that leave the Russian market or reduce their presence in our market do not lock their assets, they sell them on different terms," ​​said the economist.
Raksha emphasized that the same products will be available in Russia, but will be produced under a new brand.
On June 10, Swedish Essity, owner of Zewa, Libresse and Libero brands, stated About the termination of activities in the territory of the Russian Federation and the sale of its business in Russia. The company noted that an agreement has already been signed with the buyers for the sale of the business. Essity stressed that the deal was approved by the Russian authorities. It is expected to close in the second quarter of this year after receiving all the funds.
Previously, the press service of the Ministry of Industry and Trade of Russia Essity will give The right to manage enterprises in the Russian Federation to Russian shareholders who will continue the company's operations.

Source: Gazeta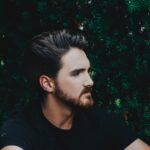 Ben Stock is a business analyst and writer for "Social Bites". He offers insightful articles on the latest business news and developments, providing readers with a comprehensive understanding of the business world.