Saudi Arabia's decision to cut oil production unilaterally came as a big surprise to both OPEC and Russia. In this respect informs Reuters, citing the source.
The interlocutors of the organization noted that the kingdom kept the plan secret and there was no discussion. OPEC members and Russia only agreed to extend oil production restrictions until 2024, and learned of Riyadh's maneuver at a press conference on June 4.
In the broadcast, it was stated that the decision to cut oil production was announced by Saudi Arabian Energy Minister Prince Abdulaziz bin Salman. In this case, it is likely that the kingdom's plan did not work. Oil prices briefly rose, but failed to exceed $80 per barrel.
June 9 Washington Post WroteHe said the Crown Prince and Prime Minister of Saudi Arabia, Mohammed bin Salman, threatened the US economy in response to criticism of cutting oil production and supply to the West.
Prior to that, the American newspaper The Wall Street Journal (WSJ) wrote that the Saudi Arabian authorities' decision to voluntarily reduce oil production by 10% or 1 million barrels per day was largely unforeseen and would strengthen the United States. The position of its main competitors in the world energy market, including Russia.

Source: Gazeta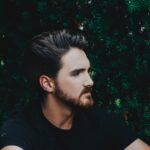 Ben Stock is a business analyst and writer for "Social Bites". He offers insightful articles on the latest business news and developments, providing readers with a comprehensive understanding of the business world.