Gas prices in Europe may turn negative for a short time during the summer months, meaning sellers will overpay buyers. In this respect informs The Bloomberg agency cites exhibitors of the annual E-World energy fair in Essen, Germany.
If slowing demand doesn't equate to an increased gas supply abundance, gas prices could dip below zero during the summer months. The publication noted that such an event, where gas producers actually pay consumers to buy the gas from them, is becoming more and more likely as prices approach pre-crisis levels.
Market experts agree that gas prices in Europe may indeed fall temporarily to negative. However, that won't happen if events start to shake up the gas market. However, if European gas tanks fill up fast enough, then prices under 10 dollars per thousand cubic meters are quite real.
Analysts have calculated that gas storage facilities in Europe will be full by early August. However, falling gas prices did not boost industrial demand, as many buyers still expect prices to fall further.
Earlier on Friday, Interfax cited data from WindEurope and prices at the TTF center. reportedHe said gas prices in Europe fell 9% to $279 per thousand cubic meters due to the increase in the production of wind farms in Europe.

Source: Gazeta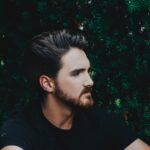 Ben Stock is a business analyst and writer for "Social Bites". He offers insightful articles on the latest business news and developments, providing readers with a comprehensive understanding of the business world.