The leadership of the association "Rosspetsmash" urged the Russian government to cancel the export tax on grain exports from the country for at least 5 years. Another proposal was to increase the tariff subsidy for the transport of agricultural products from Siberia. informs Kommersant newspaper refers to the letter that the organization sent to Prime Minister Mikhail Mishustin.
It is assumed that these initiatives will help to update the fleet of agricultural machinery in Russia. The document also discusses state support for the production of agricultural products in the country. The article states that the government has already confirmed that it has received a letter from the association.
"We are talking about the abolition of the export tax on grain for at least five years from April 1, as well as an increase in subsidy tariffs for the transport of agricultural products from Siberia under the "1432 program" (10-15%). discount on the purchase of equipment)," says the material. .
One of the main reasons Rosspetsmash appealed to the government was the decline in the production of agricultural machinery, including tractors and combines. Therefore, according to the 2022 results, the country produced 1% and 23% less such equipment compared to the previous year. And in the first two months of this year, production has already begun to fall in monetary terms – 11%, note.
March 3, Russia's Trade Representative to Kazakhstan Andrey Babko declarationstated that the authorities of the two countries have increased their cooperation in the field of industrial cooperation. It was also about strengthening cooperation between states in various sectors, including the manufacture of automobiles, electric locomotives and tractors.

Source: Gazeta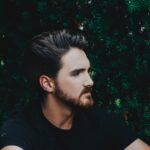 Ben Stock is a business analyst and writer for "Social Bites". He offers insightful articles on the latest business news and developments, providing readers with a comprehensive understanding of the business world.