Europe has reduced its gas supply from Russia eightfold, but at the same time, the region cannot fully secure its energy security without Russian fuel. About this weekly Mandiner declaration Hungarian Energy Minister Csaba Lantos.
"Today, one-eighth of the 160 billion cubic meters of gas coming from there every year comes from Russia. "It is not easy to make up for huge losses overnight, and it is absolutely impossible to abandon the eastern route completely without serious risks to the security of supply," Lantosh said.
According to him, it is difficult for Europe to compensate for Russian supplies, because these are very large volumes and it is not easy to find alternatives. Although gas consumption in the region has decreased, some risks regarding energy security still remain. Also, liquefied natural gas (LNG) could be an alternative, but the infrastructure needed to receive and process it is lacking.
He added that Hungary is more profitable compared to other countries in the region as it has previously signed long-term contracts with Gazprom. In addition, the Russian side has always fulfilled its obligations regarding energy supply.
17 February Hungarian Minister of Foreign and Foreign Economic Relations Peter Szijjártó declarationBudapest plans to start importing 1-2 billion cubic meters of gas from Azerbaijan by the end of 2023. m per year The Minister also noted that in order to receive supplies from Baku, it is necessary to increase the volume of gas pipelines in the region and Hungary relies on financial assistance from the European Union (EU) in this regard.

Source: Gazeta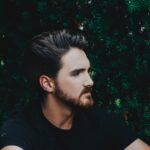 Ben Stock is a business analyst and writer for "Social Bites". He offers insightful articles on the latest business news and developments, providing readers with a comprehensive understanding of the business world.