Ukrainian Prime Minister Denys Shmyhal announced that Ukraine has received the first General Electric gas turbine power plant with a capacity of 25 MW from the USA. He wrote this on his Telegram channel after meeting in Kiev with a delegation from the United States Agency for International Development (USAID), headed by Isobel Coleman, the first vice president of this organization.
According to Shmyhal, Ukrainian authorities are planning to acquire additional number of these facilities to ensure the stability of Ukraine's critical infrastructure.
The Prime Minister added that he had discussed the issues of "restoration and financial support for Ukraine" with Isobel Coleman and called for participation in programs to support Ukrainian entrepreneurs. According to him, USAID representatives promised to consider the possibility of funding this direction up to $100 million.
Formerly US Agency for International Development announcedIt will allocate $135 million from the previously liquidated American-Russian Investment Fund (US Russia Investment Fund, TUSRIF) to restore the economies of Ukraine and Moldova.
Prior to this, Reuters, citing US officials, they are planning To provide more than $2 billion in military aid to Kiev, which will include longer-range shells than previously provided to Ukraine.

Source: Gazeta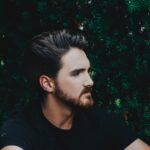 Ben Stock is a business analyst and writer for "Social Bites". He offers insightful articles on the latest business news and developments, providing readers with a comprehensive understanding of the business world.