The ban by the countries of the European Union (EU) on the import of Russian petroleum products, including diesel fuel, will not lead to the termination of the flow of these products on the world market. Moscow will be able to compensate for the withdrawal from Western markets by increasing supply via alternative routes to Turkey and Morocco, informs The Bloomberg agency cites statistics from Vortexa analysts.
The EU ban on the supply of Russian diesel fuel transported by sea will enter into force on 5 February 2023. The new restrictions also include setting prices at two "ceilings" of $100 and $45 per barrel. The first will apply to products traded at an oil premium, and the second will affect products sold at a raw material discount.
"In December 2022, Turkey imported a record amount of Russian diesel fuel since 2016. Its total exports also rose to a record level last month. This trade is legal and appears to be a possible way to mitigate the impact of the ban. Similarly, Moroccan imports jumped significantly from Russia last month.
According to Ben Lacock, Co-Chair of Trafigura Petroleum Trade, the EU ban on diesel imports from Russia will redirect large volumes of petroleum products from west to east, creating a "deep inefficiency" in the global commodity market. This factor, in turn, can cause an increase in foreign exchange prices for raw materials.
February 4 Bloomberg cites statistics from Trafigura analysts reportedAfter the European Union (EU) embargo came into force, Russia's "Shadow" fleet, carrying oil from this country to various parts of the world, reached a record of 600 tankers. According to this indicator, Moscow is clearly ahead of the size of the flotilla of Iran and Venezuela facing international sanctions.

Source: Gazeta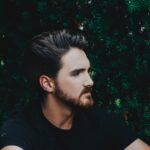 Ben Stock is a business analyst and writer for "Social Bites". He offers insightful articles on the latest business news and developments, providing readers with a comprehensive understanding of the business world.