President of the Crimean Parliament, Vladimir Konstantinov, said in a statement: telegraph channelWork is underway on the peninsula to expropriate properties owned by Ukrainian oligarchs Rinat Akhmetov, Igor Kolomoisky, as well as a number of Ukrainian banks and factories.
In his post, a representative from the State Council of the Republic listed some people who will soon lose their property. According to him, Rinat Akhmetov will lose the property of PJSC Novokramatorsky Mashinostroitelny Zavod, OJSC Central Mining and Processing Plant and Gornyak hostel and PJSC Kharkiv Machine-Building Plant Svet Shakhtar. Igor Kolomoisky will lose TRANSPORT LOGISTIC LLC and his daughter Anzhelika Kolomoiskaya will lose Envil LLC.
Konstantinov added that the properties of Arseniy Yatsenyuk, owner of SKY PLAZA LLC (Saturn IMAX cinema), Lithuanian citizen Kolas Igoris, owner of Elena villa in Yalta, Nestor Shufrich (ESTATE HOLDING GROUP LLC) and Rafik Dau Bulos will be expropriated. Stroydetal JSC).
Also, according to the speaker of the Crimean parliament, the properties of several Ukrainian banks and factories will be expropriated, among them the Alma Building Materials Plant JSC and Kamysh-Burunsky Iron Ore Plant JSC, owned by Sergei Tarut.
Konstantinov emphasized that the deputies of the State Council will soon make a decision on the nationalization of the property in question.
formerly Konstantinov declarationthat the property of ordinary Ukrainians on the peninsula is not in danger.

Source: Gazeta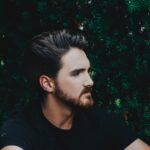 Ben Stock is a business analyst and writer for "Social Bites". He offers insightful articles on the latest business news and developments, providing readers with a comprehensive understanding of the business world.