This will be the 12th international exhibition of outdoor equipment "Motovesna". Together with her you can visit four more exhibitions on the same ticket – Motorsport Expo, VelocultEDriv and a brand new project – the Active Leisure exhibition festival.
Every year Motovesna organizes premieres of new equipment. For example, motorcycles from a number of new brands for our country will be presented this weekend. This is for example Zontes, K2R, ARIIC, benda motorcycleBenelli…
Also companies like Voge, Bajaj, Stels, Motorrika, Racer, Rockot Motors, Kenda, Baltmotors, Minsk, AODES, Regul Moto, Cmoto, Hawk Moto, Super Marine, Velocity Group, Rolling moto, as well as a variety of outdoor products, parts, equipment and more.
Millions on wheels
At MotoSpring you will see motorcycles that have never been exhibited under one roof before and that have a huge collector's value. This is the most expensive and exclusive limited series equipment from leading American and European manufacturers.
XVI Moscow Custom & Tuning Show
Amended & To coordinate show, traditionally held in Motovesna, is an event that brings together talented customizers and tuning masters to showcase their new artwork. These are motorcycles the world has never seen before – a touch of fantasy and a demonstration of the skill of customizers.
Motorcycle tie
Every year, the Moscow Ministry of Transport presents its stand at the Motovesna Exhibition, where everyone can learn first aid skills in an accident, train with employees of the Ministry of Emergency Situations and participate in other master classes.
As part of the "Moscow is a city for bikers" program, the final quest will be held at the MotoSpring 2023 exhibition, the grand prize of which will be a Sharmax SPORT 250 motorcycle from Globaldrive.
KickStarter Prize
KickStarter is one of the biggest prizes in the motorcycle world. Motovesna organizers and event guests will determine the names of the brightest representatives of the motorcycle community. The exhibition will also host an award ceremony for people who actively carry out projects aimed at helping, supporting, developing and making the industry accessible.
The winners are selected based on the results of the general vote and the opinion of an expert jury.
This should not be missed
The guests of the event are waiting for the performance of the "Mad Men Show" – motofreestylers will surprise with their skills and once again prove that nothing is impossible.
Athletes, event organisers, equipment manufacturers and travelers tell interesting stories and discuss their plans and new achievements with visitors from a specially equipped stage.
The exhibition will also feature the award ceremony of finalists and winners of the Baikal Mile festival of speed, Iron Butt laureates and participants in sports competitions.
"Motospring" is of interest not only to motorcycle fans. This is a place for new acquaintances and discoveries, a place where plans are made for the summer and hobbies for life are acquired.
There's a great plan for this weekend – "MotoSpring 2023"
We remind you that the main motorcycle exhibition will be held from March 31 to April 2 at the Expocentre Fairgrounds (Moscow).
There's a great plan for this weekend – "MotoSpring 2023"
Source: Z R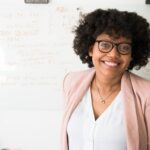 Anika Rood is an author at "Social Bites". She is an automobile enthusiast who writes about the latest developments and news in the automobile industry. With a deep understanding of the latest technologies and a passion for writing, Anika provides insightful and engaging articles that keep her readers informed and up-to-date on the latest happenings in the world of automobiles.