A Tarzan car was put up for sale in Samara. The body of such cars is from the VAZ-2109 (there were options with the body of the VAZ-2111), and the engine and all chassis elements were transferred from the Niva with some changes and, like the body, on the original frame .
To date, very few truly "living" machines remain – many examples were produced as special harvesting equipment and, for the most part, have exhausted their resources.
But the Samara specimen is certainly interesting. It is claimed that the body has been completely restored – with welding of all seams, anti-corrosion treatment and painting with the Raptor compound.
The car has a new frame (the frames are produced with a margin), new doors and windows. In addition, a large number of parts are also new: the entire interior (Samara-2), heating, battery, generator, electrical wiring, power steering pump, cardan (gay joints) and a drive shaft, self-locks in the rear gearbox and transfer case, all drive shafts, a clutch kit with flywheel, calipers and rear brake pads…
The seller reports that the engine has no complaints, new seals and gaskets have been installed, and the gearbox and gearbox have undergone a complete overhaul. According to the description, the car was actually made from scratch. After the renovation, she was able to cover 30 thousand kilometers, but she looks fresh. For Tarzan they ask 580,000 thousand rubles.
"Behind the Wheel" can be seen on RuTube.
Source: auto.ru
Virtually new, cheap: rare Tarzan SUV for sale
In the 1990s, such cars were produced by the Togliatti company Lada-Consul …
Virtually new, cheap: rare Tarzan SUV for sale
Source: Z R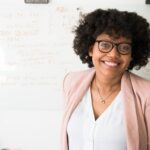 Anika Rood is an author at "Social Bites". She is an automobile enthusiast who writes about the latest developments and news in the automobile industry. With a deep understanding of the latest technologies and a passion for writing, Anika provides insightful and engaging articles that keep her readers informed and up-to-date on the latest happenings in the world of automobiles.