Less than others lose in price, but in fact – rapidly rising price even on the secondary, premium crossovers and SUVs. If the car was bought new in 2019, then today it is already 40% or more more expensive.
This is stated in the study "Residual value – 2023" of the bureau "AUTOSTAT". Premium crossovers are no longer produced in the country and are not officially delivered, which is why there is a shortage of them in the Russian market.
"At the same time, we can say that the owners of liquid premium SUVs and crossovers are in no hurry to sell them in 2023, because the cost of new cars of this class is much higher than the amount received from sales. . In addition, due to the sanctions imposed, not all models can now be purchased in Russia. This is especially true for representatives of the German automotive industry – Mercedes-Benz, BMW, Audi and Porsche, which have traditionally been leaders in sales in the Russian car market. This, together with a high level of reliability and high-quality technical equipment, explains their increased liquidity," says Denis Migal, CEO of Fresh Auto Automotive Marketplace.
Of the compact crossovers, the Audi Q3, BMW X2 and Mercedes-Benz GLA are the most profitable.
Also the most liquid were Mercedes-Benz G-Class, Porsche Macan and Lexus NX, as well as Porsche Cayenne, BMW X5 and Audi Q8.
In the class F Lexus LX, Infiniti QX80 and BMW X7 lead.
Source: Z R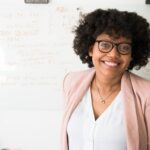 Anika Rood is an author at "Social Bites". She is an automobile enthusiast who writes about the latest developments and news in the automobile industry. With a deep understanding of the latest technologies and a passion for writing, Anika provides insightful and engaging articles that keep her readers informed and up-to-date on the latest happenings in the world of automobiles.