From the beginning of February, trucks weighing more than 12 tons pay 2.84 rubles per kilometer (previously 2.54 rubles) to travel on national roads (the Platon system).
Rosavtodor recalled that the actual amount of the fee is calculated annually from January 10 to January 20, taking into account the publication of Rosstat information on the consumer price index of the previous year. The company notes that initially they predicted the amount of compensation in the amount of 2.98 rubles per kilometer.
*This material was created by a person who has the status of a foreign agent in the Russian Federation.
To date, Platon has registered more than 1.729 million vehicles weighing more than 12 tons, a quarter of which are owned by foreign logistics companies.
By paying compensation through the Platon state system, freight carriers ensured that more than 199 billion rubles flowed to the Federal Road Fund. The funds are intended for the overhaul of public roads of federal importance.
Source: Rosavtodor
Source: Z R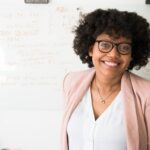 Anika Rood is an author at "Social Bites". She is an automobile enthusiast who writes about the latest developments and news in the automobile industry. With a deep understanding of the latest technologies and a passion for writing, Anika provides insightful and engaging articles that keep her readers informed and up-to-date on the latest happenings in the world of automobiles.