A rather rare Moskvich-424 is offered for sale. This is a modification of a station wagon, the parent model is the Moskvich-403 sedan, produced at the Moscow Small Car Plant (MZMA) from 1962 to 1965. The car is not interesting due to the fact that it appears on sale – in principle, you you can find such a Moskvich model – but because of the conditions: the owner writes that the mileage is only 500 km.
The condition is described as completely original, all parts are ex works. Judging by the photos, the car is either truly a "time capsule" or very well restored… It's ironic that next to this ad you can find posts about the sale of a new electric Moskvich 3e, and the top price bar for these cars is a half a million more than asked for this stylish 1962 station wagon.
*This material was created by a person who has the status of a foreign agent in the Russian Federation.
Source: Avito
Source: Z R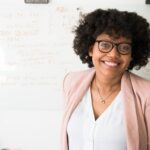 Anika Rood is an author at "Social Bites". She is an automobile enthusiast who writes about the latest developments and news in the automobile industry. With a deep understanding of the latest technologies and a passion for writing, Anika provides insightful and engaging articles that keep her readers informed and up-to-date on the latest happenings in the world of automobiles.