The fewest accidents occur on Saturdays and Sundays, according to specialists from insurance company Soglasie, after analyzing customer applications for hull insurance for 2022.
They explain this by a different traffic intensity on weekends and during the week. From Monday to Friday, people drive to and from work, the likelihood of minor accidents is high, traffic jams are frequent, and many are nervous. At weekends the traffic is calmer, there are fewer cars, fewer accidents.
Traditionally, traffic jams form not only for the weekend, but also on the eve of the holidays: people go on vacation outside the city or drive through the city in search of gifts.
On weekdays, the number of losses is almost evenly distributed, but towards the end of the working week there was a slight upward trend.
In winter, Friday was the most distressed day (16.59% of losses), and in summer – Thursday (16.65%). Between the seasons, the number of emergency days also came in on Tuesday (15.79%).
A picture: Depositphotos
Source: Z R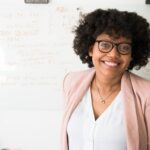 Anika Rood is an author at "Social Bites". She is an automobile enthusiast who writes about the latest developments and news in the automobile industry. With a deep understanding of the latest technologies and a passion for writing, Anika provides insightful and engaging articles that keep her readers informed and up-to-date on the latest happenings in the world of automobiles.