Protesters against climate change Ultima Generazione (Last Generation) floured a sports car painted by American pop artist Andy Warhol.
Several people from Ultima Generazione entered the Fabbrica del Vapore Museum (Milan, Italy) and threw several sacks of flour on the car before security intervened. After the attack, the BMW M1 looked like it was covered in snow.
This is the third time this month that Ultima Generazione has used artifacts for its purposes.
So on November 4, protesters poured soup over a Van Gogh painting in Rome, and on November 15, a Gustav Klimt painting in Vienna was doused with black liquid. Both masterpieces were protected by glass screens and were unharmed. They probably didn't cause much damage to the sports car either.
Andy Warhol painted this car in 1979, at the same time as he competed in the 24-hour race at Le Mans. In a 2019 article, he said he was "trying to show speed as a visual image. If the car is going very fast, all the lines and colors are blurred."
Source: reuters.com
Photo: Zuma/TASS
You won't believe what eco-activists did to Andy Warhol's painted BMW
The action in Milan was, as usual, dedicated to the protest against climate change and called for tougher action to combat global warming.
You won't believe what eco-activists did to Andy Warhol's painted BMW
Source: Z R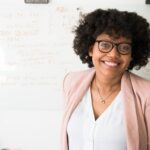 Anika Rood is an author at "Social Bites". She is an automobile enthusiast who writes about the latest developments and news in the automobile industry. With a deep understanding of the latest technologies and a passion for writing, Anika provides insightful and engaging articles that keep her readers informed and up-to-date on the latest happenings in the world of automobiles.