From November 1, the All-Russian Olympiad "Safe Roads" will be held on the Uchi.ru platform for students in grades 1-9. Initially it was supposed to be ready on November 20, but given the great popularity and great social importance, it was decided to extend the deadline for another week – to November 27.
More than 3 million schoolchildren in grades 1-9 across Russia have already taken part in this online competition, which is being held as part of the National High Quality Safe Roads project.
The All-Russian Online Olympiad "Safe Roads" is held for the third year in a row. Almost 6 million students have already increased their level of road literacy thanks to their participation.
The organizers are the Ministry of Transport of the Russian Federation, the Ministry of the Interior of the Russian Federation together with the Ministry of Education of the Russian Federation and ANO National Priorities.
To participate, you must register on the Uchi.ru platform and go to the Olympiad page from your personal account. Before starting the competition, the organizers recommend that you practice. You can perform tasks at home, help from parents is welcome.
Reference
The National Project "High Quality Safe Roads" is one of 14 national projects being implemented in Russia. One of the goals of the national project is to improve road safety (3.5 times fewer deaths in 2030).
Source: Z R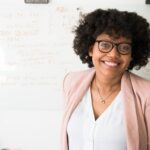 Anika Rood is an author at "Social Bites". She is an automobile enthusiast who writes about the latest developments and news in the automobile industry. With a deep understanding of the latest technologies and a passion for writing, Anika provides insightful and engaging articles that keep her readers informed and up-to-date on the latest happenings in the world of automobiles.