Winter has come!
During heavy snowfall, road services don't even have time to remove the snow and treat the roads with anti-icing reagents within an hour or two.
If the ground is not yet frozen, there is no problem – cars quickly melt the snow with their wheels. And if the negative temperatures last for several days, snow falls on a frozen road, cars quickly roll it away – and the surface turns into an ice rink.
Even worse is black ice, which forms a thin, almost invisible layer of ice on the asphalt surface – the so-called black ice.
You have to be prepared for all this.
1. Replace tires early
Now every smartphone has an accurate weather forecast for several days. Therefore, you can have time to prepare for the first snowfall and change tires in a timely manner.
Someone is reinsured and does so in advance. These drivers should remember that braking and driving on dry or even wet surfaces will be worse than on summer tires.
You have to be careful, keep your distance, so as not to arrange a personal "craft day", without snow and ice!
Only winter tires offer sufficient grip on wintry roads.
2. Change your driving style
Forget temperamental overclocking, especially on rear-wheel drive cars. No complex electronic system can undo the fundamental laws of physics. In other words, it is necessary to accelerate smoothly, before turning, keep the speed to a minimum and drive along the ice roll no faster than 20-30 km / h.
And even in more or less snow-free areas, you should forget about speeding – at least move within the framework of the traffic rules.
3. Check the grip of the tires
In the first days of winter, it pays to brake more often. That is, regularly try how the car will slow down on such a surface if you urgently need to stop.
Be sure to do this if the coating under the wheels has changed color. So there is hope not to miss the black ice, which resembles an ice rink in its smoothness.
Your car's broken brake lights force the hurried driver behind you to increase or overtake your distance.
4. Be aware of dangerous places
We are talking about those parts that get slippery in winter than the whole road as a whole:
Any place on the road where cars brake and accelerate frequently, rolling ice. These are areas for stop lines at intersections, for pedestrian crossings and public transport stops, as well as for speed bumps.
On bridges, viaducts, overpasses, which are blown with cold air from below or are strongly above the ground and are therefore the first to freeze through.
For corners, where cars often slow down, and on slopes, where the ice is polished when slipping.
In cities with steep terrain and high humidity. There are many stories on the web, for example from Vladivostok, where dozens of cars ran rampant on ramps. The main reason is that most cars on friction tires come from Japan, where studs have been banned since 1990.
Even on winter tires you can't leave the icy parking lot when the road goes uphill. Put the simplest bracelets in the trunk. By attaching one device to the driving wheels, you can turn a passenger car into a tractor.
5. Provide a good overview
Do not be lazy before leaving to clean the snow-covered car. To do this, you need to put a brush in the trunk in advance. After all, a driver without normal vision is not able to keep full control of the traffic situation. And a snowdrift that has slid onto the windshield from the roof during braking not only blocks the view for a while, but can also break the windshield wiper.
Ice not only makes the road slippery, but also robs the driver of visibility.
The windscreen washer must be pre-filled with antifreeze fluid and check the operation of the windshield wiper. Make sure the climate system is working properly so that the windows do not freeze or mist up.
6. Be careful with four-wheel drive
A four-wheel drive car on snow and ice naturally accelerates faster than a single-wheel drive car. This gives the driver a sense of indulgence on wintry roads. But we must not forget that all cars are braked on four wheels, and therefore all-wheel drive will not have such an advantage during braking as during acceleration.
7. Turn on the DVR
This device is especially useful during the first ice cream. If you get into an accident through no fault of your own, video recording will help restore justice.
Caution and even more caution
The best way to get through a "craft day" is to not use your car for a while.
If you have to go, think about all the skills of winter driving. And this memo helps avoid hazards – to keep the car and passengers safe and sound.
To avoid surprises from frost, there are four important procedures you should perform on your car.

You can improve the passability of any car using

Chains

and

non-slip bracelets

like

sand cars (anti-boxes)

.

"Drive" can be read in

Viber

.
How to survive the "craft day" – 7 simple (but effective!) Rules
The first snow always falls unexpectedly: for both drivers and utilities. The expert gave some advice to avoid problems.
How to survive the "craft day" – 7 simple (but effective!) Rules
Source: Z R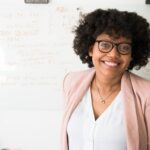 Anika Rood is an author at "Social Bites". She is an automobile enthusiast who writes about the latest developments and news in the automobile industry. With a deep understanding of the latest technologies and a passion for writing, Anika provides insightful and engaging articles that keep her readers informed and up-to-date on the latest happenings in the world of automobiles.