MTS and R7 have signed a cooperation agreement under which R7-Office solutions will be included in the MTS product range for corporate customers. This was reported by the press service of the digital ecosystem.
The agreement also includes mutual promotion of companies' services and solutions in the field of software provision to Russian businesses. Thus, MTS will offer customers boxed versions of P7-Office for business purposes (a cross-platform suite of desktop office document editors), as well as a cloud version available by subscription.
"Nowadays, more and more companies are choosing Russian-made software and equipment as part of their digitalization and business automation programs, successfully replacing outgoing vendors. MTS quickly became a reliable partner in the sale of domestic software for many Russian companies, and import substitution of software became one of our core areas of work," said Oleg Aldoshin, vice president of corporate and new business development of MTS.
According to him, the collaboration will help companies strengthen their position in the market thanks to the synergy of experience and deep expertise. He also believes that the partnership will provide the opportunity to expand the MTS digital product range
"We see telecom operators as one of our strategic partnership areas. Operators are beginning to offer comprehensive services to their customers – not only mobile communications and Internet, but also cloud services, storage, turnkey office software and much more for the customer under a single contract. "Thanks to this partnership, we can offer our customers access based on the telecom operator's access to all our office applications," said R7-Office.
It is stated that the project manager under the agreement is Kirill Tumanov, head of the equipment and software center at the MTS business market.

Source: Gazeta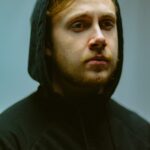 Jackson Ruhl is a tech and sci-fi expert, who writes for "Social Bites". He brings his readers the latest news and developments from the world of technology and science fiction.