The new flagship smartphone iPhone 15 Pro Max failed the power test by popular video blogger Zach Nelson from his YouTube channel JerryRigEverything. Test results were mixed and showed both strengths and weaknesses of the device.
The blogger started with a glass hardness test. It turned out that the glass of the iPhone 15 Pro Max was almost not scratched with a tool with a hardness of 6 on the Mohs scale, and other devices on the blogger's table received more serious damage under similar conditions.
Nelson then exposed the iPhone 15 Pro Max's screen to be ignited by a cigarette lighter. The screen proved to be stable and left no heat marks on the screen. Soon the blogger heated the frame of the device with a gas stove, and only then traces of heating appeared on the screen. The titanium frame was not damaged in any way.
In the bending test, the iPhone 15 Pro Max disappointed the blogger. Although Nelson could not bend the smartphone thanks to the titanium frame, the rear glass of the device cracked immediately after applying force.
Previously iPhone 15 Pro showed the worst result among the latest Apple smartphones in terms of autonomy.

Source: Gazeta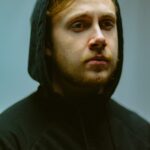 Jackson Ruhl is a tech and sci-fi expert, who writes for "Social Bites". He brings his readers the latest news and developments from the world of technology and science fiction.