Video blogger Mrwhosetheboss on his YouTube channel published Video comparing the autonomy of the new iPhone 15 with other Apple smartphones.
The blogger simulated typical device usage scenarios such as watching TikTok, making Zoom video calls, filming movies, and playing games. All smartphones worked without interruption until the battery was completely discharged.
The test results were unexpected. The weakest result was shown by the iPhone 14, which lasted only 9 hours and 2 minutes. Behind it, the new iPhone 15 Pro shut down and lasted 9 hours and 20 minutes. The base iPhone 15 showed a result of 9 hours and 57 minutes.
The best performance among older models was the iPhone 13 Pro Max, which lasted 11 hours and 19 minutes. The new iPhone 15 Pro Max was slightly better, clocking in at 11 hours and 41 minutes. But the absolute leader was the iPhone 15 Plus, which shut down after 13 hours and 19 minutes of continuous use.
Although the iPhone 15 Pro turned out to be one of the worst Apple devices in terms of battery life, the 9-hour figure is good when compared to the results of devices running Android. In a similar test conducted by Mrwhosetheboss in 2022, the flagships of Google, Xiaomi and Samsung lasted between 6 and 8 hours.
Previously at Apple Store It has been recommended For safety reasons, do not charge your iPhone with Android cables.

Source: Gazeta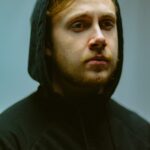 Jackson Ruhl is a tech and sci-fi expert, who writes for "Social Bites". He brings his readers the latest news and developments from the world of technology and science fiction.